Queen Elizabeth adorns outfit with priceless family keepsake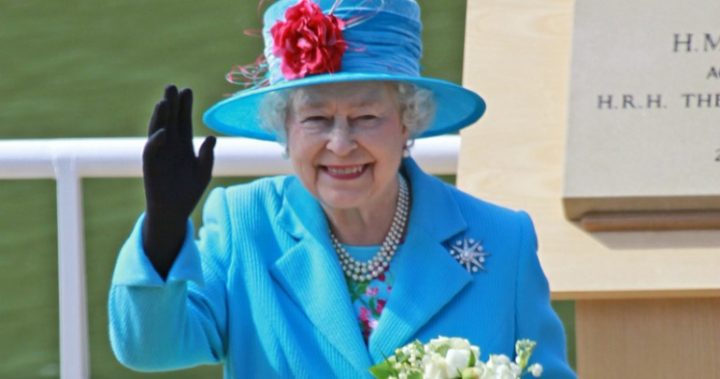 Queen Elizabeth was joined by the Prince Phillip as they toured London's Canada House, to mark the unification of the British colonies of Canada in 1867.
Wearing a royal blue hat by Rachel Trevor-Morgan and featuring a maple leaf brooch on her cream and blue floral print outfit, the Queen looked delightfully modern, with a vintage touch.
The brooch in question was a diamond and platinum maple leaf that was given to Queen Elizabeth's mother by her father George VI in 1939 on their trip to Canada. That trip was the first tour of the country by a reigning monarch.
The Queen, then Princess Elizabeth, was loaned the piece for her first visit to Canada in 1951. After after she inherited it, she lent the brooch to Camilla for her inaugural trip to the Commonwealth country in 2009, and again to Kate for her first official Canada visit in July 2011 with William.
Ad. Article continues below.
During this visit Canadian Governor-General David Johnston presented the Queen with a brooch on behalf of the Canadian people to mark her sapphire jubilee, celebrated earlier this year as she marked 65 years on the throne.
The Sapphire Jubilee Snowflake Brooch is adorned with 48 sapphires, part of the only sapphire deposit ever found in Canada in 2002.
In return, the royal couple gave Johnston a leather-bound commemorative book marking his country's anniversary.
Are you a fan of this outfit on The Queen?