Products you should 'borrow' from your partner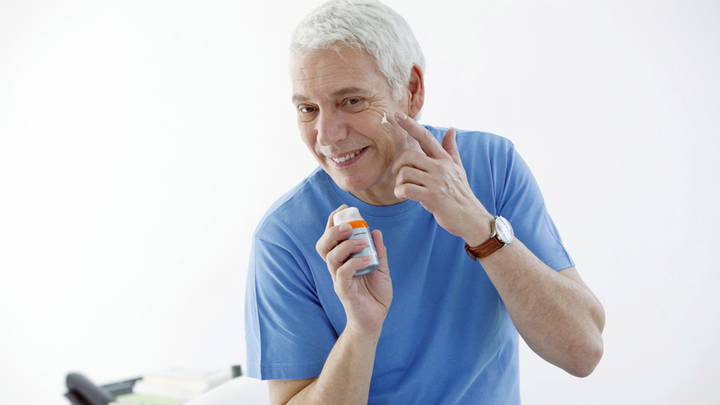 Whoever was the marketing genius that made "for men only" and "for women only" products made a lot of money for the companies they did it for. What they also did was put a hard line in the psych of a lot of people that thing that the other gender's products aren't for them.
The fact of the matter is that there should be no gender specific products. You might be missing out on some amazing benefits of these products. Here are a few products you should "cross the line" to your partner's side of the bathroom and give a try.
Cleansing Lotions
Fellas, the days of being rough and tough as Cowboys has come and gone. The better care that you take off your skin, the better it treats you. A Cleansing Lotion is perfect for all types of skin and helps clean without drying you out like leather. There are also additives like aloe, chamomile, or essential oils that will help already damaged skin.
Moisturizer
There's lotion, and then there's a proper moisturiser, chances are your partner has splashed out for the good stuff, and you will see almost instant results if you give it a try. Follow the directions as most will recommend using twice a day for the best results.
Toner
Before you moisturise, but after you clean, a toner will keep your face looking healthy. Toner not only helps clean out the pores on your face but also helps shrink bigger pores to even out the tone of your skin. Give it a shot and you will be pleasantly surprised with the results.
Ad. Article continues below.
All-Purpose Oil
Sometimes dry patches or cracked cuticles won't be tamed with just a normal lotion. You will need to bring in the big guns of an All-Purpose oil. A few drops of this on your driest areas before bed will allow your body to soak it up and get the best results. Why live with painful cracked cuticles when the solution is on the other side of the bathroom cabinet.
Eye Cream
The fact of ageing is that it usually shows around the eyes the fastest. You can combat this and get a more youthful look from regular eye cream use. It helps improves skin elasticity and can smooth out those areas around your eyes. Use some in the morning and night for the best results.
Dry Shampoo
Everyone knows, or should know, that you shouldn't wash your hair with shampoo every day. Sometimes though if your hair is looking flat after a lot of physical activity a boost can be given with a dry shampoo. You rub it into the hair, and it let your hair come back to life.
Hair Tonic / Oil
This is one that used to be a daily use for men for a long time. Not really sure when it fell out of the norm but you can still purchase Vaseline Hair Tonic from most supermarkets. It's a great way to style your hair with a natural look while giving your hair and your scalp some tender, love, and care. Rub it in your scalp and hair and style as normal. Don't combine it with hairspray or any other product as you want this stuff to do its magic and restore your hair to its full potential.
Trying some, or all, of these, will make a huge difference in how you feel and look. And if you are concerned about what others might think? What happens in the comfort of your bathroom never has to leave the room.