Prisoners to care for lost puppies in pilot program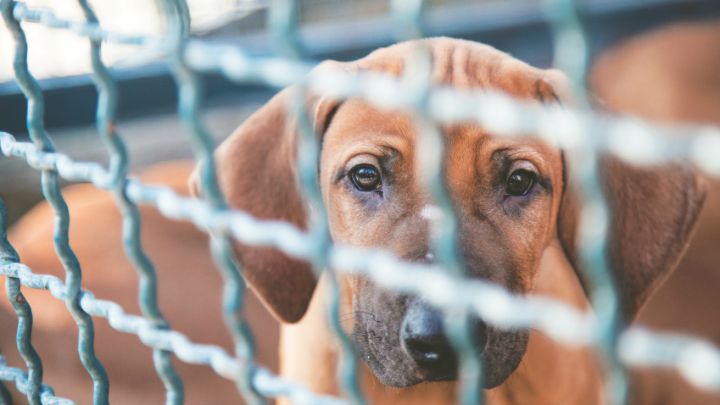 An innovative solution to Melbourne's growing number of lost pets could see female inmates from a minimum security prison caring for cats and dogs.
Melbourne's western suburbs are booming, and with the rapid growth comes an increase in pets that go walkies without permission. As a result, animal shelters like theLost Dogs Home in North Melbourne are struggling to keep up.
To solve the problem, three councils approached the Minister for Corrections, Wade Noonan, with the proposal that prisoners at the Dame Phyllis Frost Centre, part of the women's prison in Ravenhall, could help out.
They are proposing a 24-hour service that would provide vet care, adoptions, microchipping, health and sociability assessments, exercise, euthanisations, impoundments, after-hours collection and rehousing of domestic dogs and cats.
Prisoners' duties could include caring for animals (feeding, training, exercising), socialising animals to be re-homed, cleaning pens and the centre, gardening and landscape maintenance. Skills training in vet nursing and other roles, such as customer service, barista training, could also be offered.
Ad. Article continues below.
Mr Noonan this week gave Corrections Victoria the go-ahead to begin negotiations with the local councils to rent 1.5 hectares of Crown land to build the centre. He also flagged the possibility that the prisoners' work could be linked with a TAFE qualification that would make them more employable when the re-entered the general community.
"Working with animals would have a positive effect on prisoners. It helps to build trust, empathy and responsibility," said Mr Noonan in a statement.
"This could be a good opportunity for minimum security prisoners to learn skills that help them to better be part of society upon returning to the general community."
What do you think of this idea to match lost pets with minimum security prisoners?