Princess Mary stuns in Rio with Brazilian inspired skirt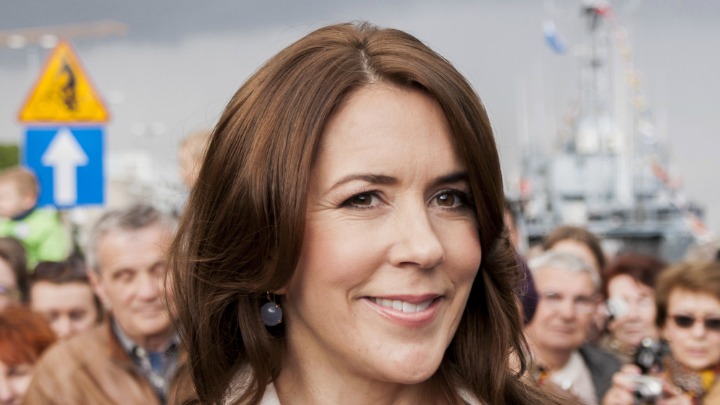 Crown Princess Mary has embraced the vibrant fashions of Brazil to attend a gala dinner on board a yacht.
The Danish royal is in Rio with her husband Prince Frederik for the Olympics, and appears to have embraced the country's culture through fashion with a beautiful skirt.
She kept her hair up and balanced the busy skirt with a fine necklace.
Her white top looked amazing against her sun-kissed skin but she wore a gold cardigan which concealed her toned arms.
Ad. Article continues below.
The 44-year-old wore an orange and silver printed maxi skirt and large silver earrings for the event held on board the Danish training yacht at Rio de Janeiro Yacht Club, reports Daily Mail. She also carried a white shawl, presumably to cover up if the weather changed.
Her crepe silk skirt is by Italian fashion house Etro.
The skirt, which retails online in a different print for $1,514, is a kaleidoscope of colour, high-waisted and finished just above the floor, making her look much taller than she already is.
What do you think of the princess' style?