Princess Mary looks bloomin' gorgeous in floaty florals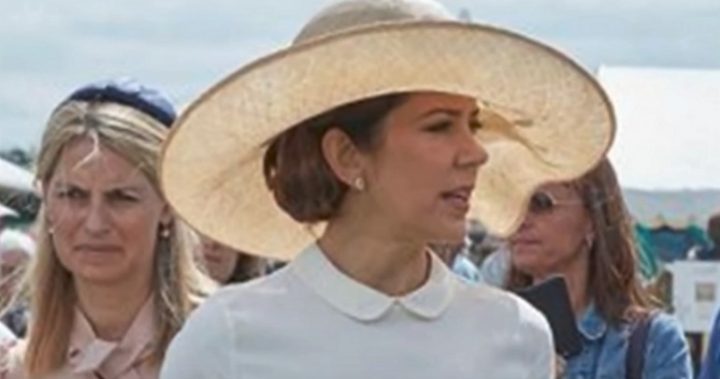 Fresh from hosting a state visit that involved plenty of formalwear, Princess Mary was no doubt happy to don a more relaxed look for a visit to a pretty garden exhibition in Copenhagen.
The Aussie royal wore a wide-brimmed hat that was tilted stylishly over one eye, a slim-fitting silky top with a Peter Pan collar and a floral midi-skirt, with neutral wedges perfect for walking on the uneven garden ground.
Even in this relatively casual outfit, though, Princess Mary didn't forget to emphasis her best assets, with the sleeves on the shirt hugging her toned arms and a thin, woven belt cinched around her slim waist.
The Daily Mail reported that her cute skirt was from an affordable Finnish brand called Andiata, while British shoemakers LK Bennet, also a favourite with the Duchess of Cambridge, made her wedges.
Ad. Article continues below.
Princess Mary was shown around the CPHGarden Exhibition before she christened a new rose at the event.
It's been a busy period for the royal. Japan's Crown Prince Naruhito was in Denmark this week for a state visit to celebrate the 150th anniversary of diplomatic relations between the two countries – a visit that saw Princess Mary wear a series of fab dresses.
Ad. Article continues below.
And before that, Princess Mary made a state visit to France to meet the country's new president Emmanuel Macron and his wife Brigitte, where she ensured she looked very business-like.
Do you like to wear a big hat when out in the sun or do you find them annoying?