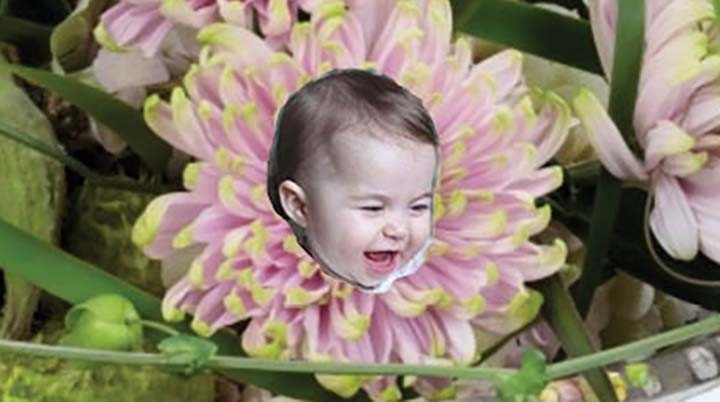 Our beautiful little Princess, who is rarely in the public eye, is headed for her first birthday next month.  And to celebrate, a flower, named after her will be displayed at the Chelsea Flower Show and put on sale at UK store, Waitrose.  The Princess Charlotte chrysanthemum is baby pink with green tips.
The bloom has been produced by Dutch company Deliflor, the world's largest chrysanthemum breeder who delivered a bouquet of the chrysanthemums to the new royal parents shortly after Princess Charlotte's birth.  It was their idea to form the flower type and name it after the Princess.
The chrysanthemum is being entered for the prestigious Flower of the Year competition at the Chelsea Flower Show which runs from May 24 to 28.
The flower is also being sold for £8 at 180 Waitrose in the UK from the 2nd of May 2016.  50p from each plant sold will be donated to East Anglia's Children's Hospices. This is one of the charities which the Duchess is a patron of.
has been named for her… The Princess Charlotte Chrysanthemum.  The flower type has gone on sale at Waitrose, and is said to be borne as an idea when Deliflor, the UK's largest chrysanthemum breeder delivered a bouquet of the blooms to the Prince and Princess of Wales when
Can this flower get the illustrious "Flower of the Year"?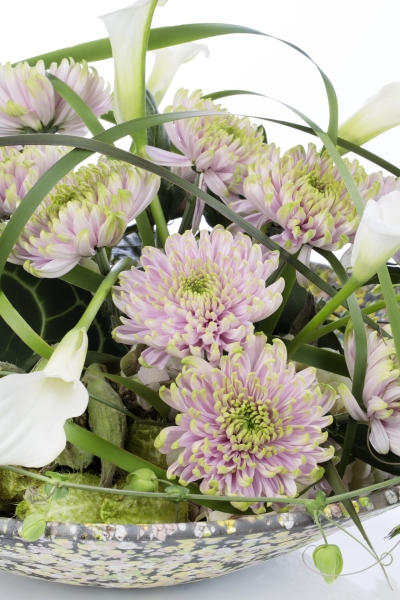 Comments