Prince William starts new life as a working dad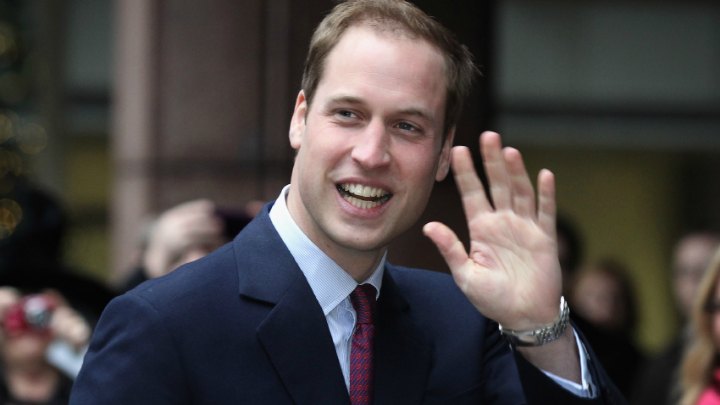 Prince William admitted to feeling a bit nervous yesterday as he started work as an air ambulance pilot with East Anglian Air Ambulance (EAAA), based at Cambridge Airport.
Captain William Wales, as he will be known at work, said he was "fantastically excited" and looking forward to working with a "very professional bunch of guys and girls".
The Duke of Cambridge clocked on at 7am for his first shift and was on his first callout at 9.20am but the incident was not serious and he and his crew were stood down.
They spent the rest of the day training and performing safety checks. When asked if he was prepared for the traumatic sights he will encounter in his new role, Prince William said: "Nothing ever prepares you that well for what you are going to see."
Ad. Article continues below.
While the role of air-ambulance pilot sounds exciting and potentially dangerous, Prince William downplayed his role, saying, "It's sort of a follow-on from where I was in the military with my search-and-rescue role.
'There are many of the same kind of skills and a job like this is very worthwhile, valuable and there's an element of duty."
The prince says it is very important to him to work in a role like this. "For me it's a really important point to be grounded. I feel doing a job like this really helps me to be grounded and that's the core of what I'm trying to become.
Ad. Article continues below.
"I'm trying to be a good guy, to do what I can, and trying to be a decent individual."
According to the Daily Mail, Prince William will donate his £40,000 annual salary to charity.
William admitted juggling his royal duties with work and his desire to be a hands-on dad to George and Charlotte would be tricky.
"At some point there's going to be a lot more responsibility and pressure but at the moment I'm juggling it and enjoying it,' he said. One can only assume that by "responsibility and pressure" he means becoming the king of England.
Ad. Article continues below.
"While I'm still relatively young, I will manage the two jobs the best I can," he said.
The prince's face lights up when speaking about his divine offspring. On charlotte he says, "she's been a little joy from heaven" and that George, well, "he's been a little monkey".
On being a working Dad: "It's no more difficult than what everyone else has to do."
Join is in congratulating Prince William on his new role. What would you say to the prince if he popped down from the sky to rescue you?