Prince Harry's heartfelt letter to parents of lost child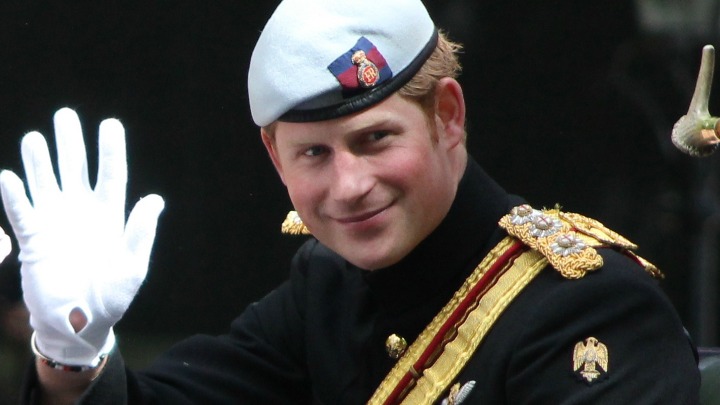 Of all the thousands of people Prince Harry met, smiled at and shook hands with, one little boy remained in his memory.
Carson Hartley was just five when he met the prince at an awards ceremony last year. The youngster was being presented with an Inspirational Child award at the Wellchild awards.
He had been born 13 weeks prematurely and spent the first three years of his life in hospital suffering a rare genetic condition called Mitochondrial disease. He had 40 or so operations and doctors said he would never walk but the determined little boy took his first steps at age two and was high-fiving the prince a couple of years later as he accepted his award.
Prince Harry writes to mum of inspirational Carson Hartley http://t.co/OHqYjcOlga pic.twitter.com/Eo7xoV8GFW

— Liverpool Echo (@LivEchonews) June 21, 2015
Ad. Article continues below.
Sadly, Mitochondrial has no cure, and little Carson passed away earlier this month.
Prince Harry, who had been deeply touched by the encounter with the young lad, wrote a letter to Carson's parents, Kirsty and Damian Hartley. It read:
I was so very sad to hear the tragic news. 
Carson made such an impression on me at the Wellchild awards last year with his warm smile and hugs. 
He showed so much happiness with such a positive outlook, despite the challenges he faced.
Ad. Article continues below.
Carson was a wonderful young boy and I am delighted to have had the chance to meet him.
I wanted to let you know how sorry I am to hear of your loss and pass to you my heartfelt condolences.
Mrs Hartley, from Liverpool, said the letter shone a small ray of light into their sadness.
"We were having a really rubbish day and we hadn't been home since Carson died but we had to go and drop some things off.
"My heart burst with pride, I cried, it was so bittersweet but just reflects exactly what we thought of Harry when we met him. He is so nice, genuine and really took an interest.
"I couldn't believe he remembered Carson but like we always said, once met never forgotten," she told the Daily Mail.
 Join us in sharing our deepest sympathies with Carson's parents.