Prince Charles just wants to be a good grandfather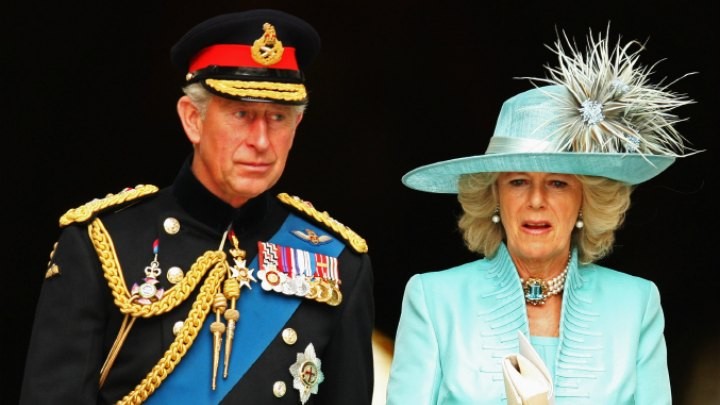 You thought your family politics were difficult! Spare a thought for Prince William and Duchess Catherine who, on the eve of their daughter's christening are tip-toeing around, trying to ensure everyone is happy, with no one feeling left out of uncomfortable.
The couple has devised an intimate, relaxed family event that hopefully ticks all the boxes.
The Queen has been allowed to host the event, despite the fact William and Kate's ten-bedroom home in Sandringham would have been just fine for the tea party.
There will be a conspicuous effort made to involve Prince Charles in the ceremony following reports he is feeling a bit left out of grandparenting duties. And, to be fair Prince George has been spending a lot of time with his maternal grandparents Carole and Michael Middleton.
Ad. Article continues below.
A source close to the royal family says Prince William wants George to experience a "normal childhood", hence the heavy involvement of his in-laws in the upbringing of the future king of England. But Prince Charles is apparently hopping to mentor George in a grandfatherly-kingly kind of manner.
A few days before George was born, women from a ladies' circle in Wales said the prince had been jokingly asking for grandfathering advice, but that they sensed his questions were in fact, quite serious. Prince Charles never knew either of his grandfathers.
The women told him to spoil them, then give them back at the end of the day.
Meanwhile, Kate has been making a conspicuous effort to include Camilla, Duchess of Cornwall, in the planning and to make her feel valued as grandmother to her two children. Camilla has never enjoyed a close relationship with Prince William, according to the Daily Mail, but Kate is determined to overcome this.
In the early days of her relationship with William, Kate spend lots of time with Camilla, however, in recent times, with two small babies, she has understandably been relying on her mother for support. The princess has rekindled her friendship with her mother-in-law, which is bound to make things easier for both Charles and Camilla in terms of grandparenting duties.
Ad. Article continues below.
"Camilla has been very comforting for Kate — and amusing, just as she used to be," a friend told the Daily Mail. "There's no one better at girl-talk — and since Charlotte was born there has been plenty of that."
Sunday's christening will be an intimate family affair, but quite informal, with no place settings in the ballroom at Sandringham House. The ceremony will be held in the same church Diana in which was christened.
What do you think of Kate and William's efforts to involve Prince Charles and Camilla more in their children's lives while still providing them with a "normal" childhood? Do you think that would be a tricky thing to balance?