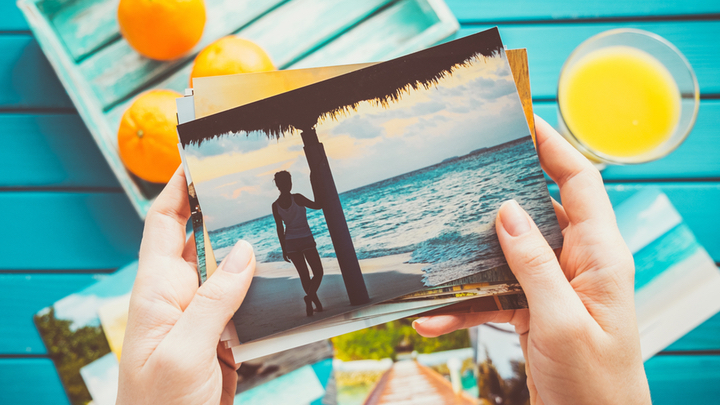 What memories are you keeping in your closet? Maybe you have a few stored in boxes in the attic or under a bed. These memories come in many formats; photos, slides, film reels, VHS tapes, and audio cassettes. What are you doing today to make sure that those memories are around for the next generation?
Converting your old home movies and photos to digital mean that you can share and preserve these memories without the worry of ruining the old media. Some formats, like slides, photos, VHS tapes, and audio cassettes are easy to convert at home. Film does require specialised equipment and many companies around Australia that offer this service.
Converting Photos & Slides
If you have bought a printer in the last few years, there is a good chance that the one you bought comes with a scanner. When installing the printer/scanner onto your computer, you have most likely installed the scanning software. Place a photo on the scanner and hit the scan button. Easy. However, this can be a very time-consuming effort if you have a lot of photos. Plus, if you want them in a High Definition quality you may need to use a service. Luckily, there are companies like The Magic Box that will send you a safe photo box for your photos, pick up the box via courier, scan them, and send them back with a digital copy on a USB drive. We advise checking a few of the other companies to see who has the best prices.
Slides and photo negatives are slightly tricker to convert and will need a bit of specialised technology to do it. Slide and Negative scanners are available at places Officeworks. They plug into your computer and once you place the negative in it gives you a digital print of the final photo. It's a lot of fun to use, but can also be time-consuming if you have a lot of slides or negatives. Companies like DVD Infinity can make these conversions for you, but again we suggest searching a few companies to make sure they have the prices and services that suit your needs.
VHS & Audio Cassettes
If you had one of those big VHS cameras firstly how did your back turn out? Secondly, you can transfer them to your computer on the cheap as well. For less than $20 from places like Officeworks or Kmart you can pick up a connector cable that will allow you to plug in any VHS or MiniDV camera or player straight into your computer and capture the footage in a digital format. If you have a collection of old Dictaphone tapes or perhaps made some audio recordings with the kids when they were young you can use the same cable to capture that and turn it into a digital audio file.
Though if you find the thought of sitting in front of your computer for hours capturing that mountain of tapes you can use a service like DVD Infinity to do it for you for a price. You should always check competitors to ensure the best price and service.
Film
Film is the trickiest one of them all as it needs pretty specialised equipment to process. Film is fragile and needs to be handled by skilled professionals to ensure that the digitisation is good quality, and there is no damage to the original film. While there are companies like DVD Infinity that can make the conversation some state libraries are also converting footage as well. State Libraries are always looking to preserve footage of our past for future generations, and if you are happy with the Library owning a copy of it as well, this might be the option for you. Check with your State Library to see if they offer this service.
If you are still keen on trying to convert your film yourself and have the projector for your film you can follow the "How To" below for a cheap alternative.
It's great to know that no matter the media you have you can get that preserved for generations to come. Keep those memories alive and vibrant not taking up space in a closet.
Have you had your film or photos converted and was it worth it? Did you use a company or DIY it?
Comments