Preparing your spring garden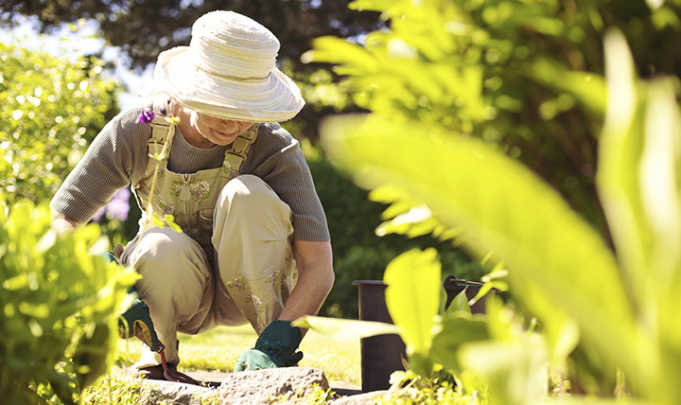 Spring is almost here and with it comes the ideal time for some early spring garden projects. But which ones do you start with? We've got the list that will get you inspired.
Get your garden beds into tip top shape
With most of your plants at their smallest and without the growth that they will see in coming months it is time to tidy up your trellises, put in place new edging on your garden beds and clear out any dead branches and leaves from garden beds so everything is tidy and ready to get growing.  Best you start with this task before planting, mulching, or other activities so you have good foundations to build on.
Prune up your trees and shrubs and loosen up the ties
Early in spring is the best time to give your trees a haircut, preparing them for new growth and removing old and unhappy leaves and branches. Be sure to leave the trees you know bloom in spring alone though. Fruit trees are best pruned at this time of year, in late winter so buds break when the temperatures warm up and not too early in the season. Let the wires a little loose on the trees that you wired or staked last year allowing them some more room to grow, and if you have plants to move, repot or transplant a tree or two, do it now before the major growth cycle of the year kicks in.
Ad. Article continues below.
Weed out your garden beds, and dress beds of established gardens with compost and mulch
As the weather warms up it is likely that the weeds will start to appear but while they are small, they are easy to remove by hand, so do it now. Then spread your compost over the tops of your garden bed so the nutrients can filter into the soil over time with rainfall and watering. Then mulch the garden beds leaving space around tree trunks and plant stems, protecting them from excess moisture.
Check your soil's pH
Using the pH test kit, test your soils to see if their levels come up above 6.2. If below, you can treat them with a ground limestone like Dolomite.
Thin out your grasses and separate your bulbs
Ad. Article continues below.
Before the spring growth kicks in, it is time to thin out your grasses, removing dead clumps or leaves, and if you want to, you can break them up into smaller clumps and spread them out. Once they are declumped you will find that in the warmth of spring they take nicely. Similarly, you can dig up the bulb from your lilies and agapanthus and separate any clumps.
Prepare your lawns for spring growth
Late winter or early spring is an ideal time to aerate your lawn. You can either do this with a set of aerating sandals or a full aerator, which you can hire from a hire shop. After aerating, sprinkle slow release fertiliser before topsoiling.
Set out your bulbs
If you love your spring bulbs and have some waiting for planting, get them in now so they can build up to flowering.
Ad. Article continues below.
Plant out herbs and spring crops
Plant out any early spring herbs and crops that you'll be wanting to harvest in 8-12 weeks time. Early in the spring I plan and plant out my full herb garden array which brings for a great harvest closer to Christmas. Spinach, lettuces, baby tomatoes, basil, chives, mint and parsley.
What spring gardening projects have you got planned or already kicked off?