Postcode prejudice: the sneaky trick airlines are considering to charge you more money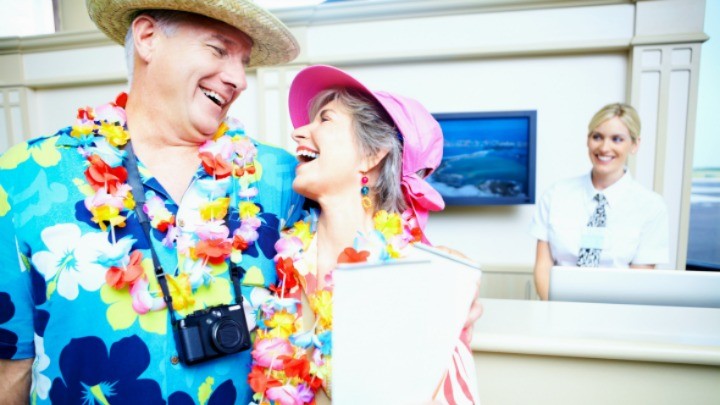 Until now, flight pricing has been based on timing and demand.
But airlines may soon be charging you based on who you are and where you live, according to the The Sydney Morning Herald.
Chief executives of several airlines have shown strong interest in personalisation: using your postcode, flight history and other data (obtained through frequent flyer programs) to change pricing on a person-by-person basis.
It may already be happening; SMH reports that at least two travel companies may already be posting higher prices for people using Apple's Safari web browser, seemingly on the assumption that Apple users are wealthier.
Alex Cruz, chief executive of European airline Vueling, called the change "completely inevitable".
Ad. Article continues below.
"Whether it is (your postcode) or how much I know you want that flight, the barriers are coming down".
Qantas chief executive Alan Joyce believes personalisation is "what our customers want".
"We had a CEO that was travelling on Qantas… She wanted to see a movie on the aircraft and the in-flight entertainment wasn't working on that flight. The cabin manager apologised and went into the system and reported the problem. By the time the passenger landed in Sydney there was an apology there and a DVD of the movie of the movie she wanted to see was delivered to her house. And she told everybody how well we took care of her, because we had information and tracked it."
Joyce accepted that such tracking would be a far bigger benefit to first and business class passengers. "We are running businesses and we are dedicating our services to [high value] customers".
For those of us who travel in economy class, and might be more conscious of our budgets, it remains to be seen whether the pros outweigh the cons.
Either way: based on the enthusiasm of our airline executives, we may soon have to get used to it.
How would you feel about getting different prices based on your postcode or personal history? Is it a smart business move, or unfair to customers?