Pope gives light to divorcees and those in bad marriages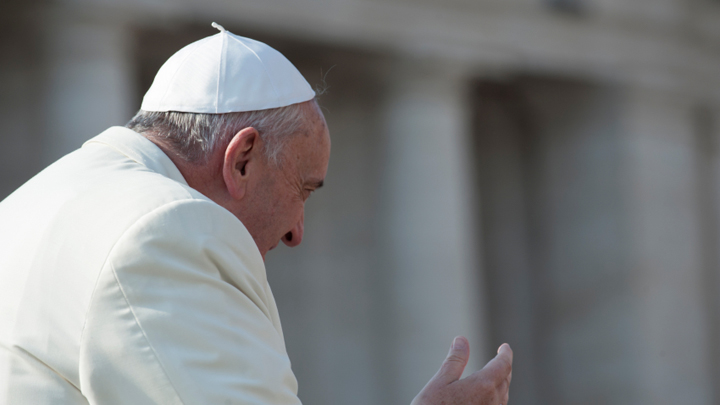 The Pope has shown his modern stripes this week, opening the door to discussion about how the Church should handle separation and marriage breakdown and for our generation it is a long time coming. Pope Francis stood at the front of his weekly audience in Saint Peter's Square and spoke of his belief that some marriage breakups are inevitable.
Ad. Article continues below.
"It is true … that there are cases when separations are inevitable. Sometimes they can even become morally necessary," he said to the crowd.
"Around us we find several families in so-called irregular — I don't like this word — situations, and we pose ourselves many questions. How can we help them? How can we support them? How can we support them so that children do not become hostages of their father or mother?" the Pope said.
Francis said he was referring to cases of domestic violence and exploitation, affecting the weaker partner or small children and his discussion opens up a can of worms for the Church which has avoided dealing with modern domestic challenges as they have emerged in recent decades nor addressed the need for or challenges of divorce, preferring instead to flatly disapprove of it.  This shift to accommodate people in abusive situations is the first move, and I ask – is it the first step in the Church accepting the plights of modern day marriage are not always positive and shouldn't be forced to last forever if they are not?