Polygamy and the older generation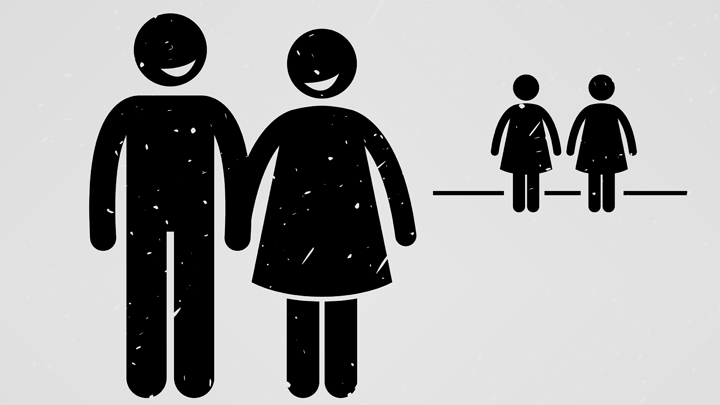 You may or may not have heard rumblings, but since America's vote to legalise gay marriage, there has been talk about whether it would open the doors for polygamy.
While it's unlikely that polygamy will become legal whether in Australia or abroad, it is fascinating to look into the polygamist lifestyle.
And according to a recent survey, the majority of us think it is unacceptable to be a polygamist.
The Gallup poll surveyed over 1,000 people between 18 and 80 and found that adultery was wrong to 92 per cent of respondents, regardless of age.
But views on polygamy are changing slowly, with their levels of moral acceptability doubling since 2003.
Ad. Article continues below.
Gallup's Values and Beliefs poll found that seniors 65 and older, didn't approve of suicide, polygamy, cloning, adultery and pornography.
The Gallup survey is based on telephone interviews conducted May 6-10, with a random sample of 1,024 adults nationwide. It has a margin of error of plus or minus 4 percentage points.
Starts at 60 expert, Dr Ely Lazar, told us "Some years ago, a gentleman (we'll call him Ray) came into the office. Ray's wife had died many years before. He had a good relationship with his children and grandchildren and was fit and healthy. He also had an active social life—with two ladies. He spent time with June on Monday, Wednesday, and Friday and with Maddy on Tuesday, Thursday, and Saturday. Sunday was his golf day. Both ladies knew of one another and were quite comfortable sharing the delights of being with Ray.
The reality is that women outlive men, consequently in some senior communities the ratio of women to men is two or three to one. Unless there is some sharing of partners, there will be women that are missing out".
So we want to know today – do you think having multiple partners at once is immoral? Or should a person be free to do as they wish without judgement?