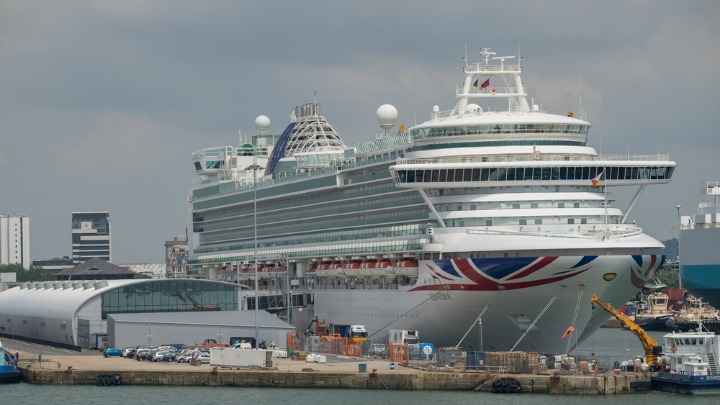 A horrific bus accident in Vanuatu has killed three people and left 12 Australian P&O cruise ship passengers injured.
Reports say 10 of those Australians have "significant injuries" with a number of them being airlifted to hospital with head injuries, open wounds and long-bone fractures.
The condition of some patients is said to be touch-and-go.
The passengers had arrived in Vanuatu's capital Port Vila on board the P&O cruise ship Pacific Dawn. They were taking a day trip when the bus they were travelling on crashed, causing the horrific injuries.
Doctors in the area have said it is one of the worst accidents they have ever witnessed on the island, and the mangled wreckage has made it difficult to retrieve people.
P&O says it is working with the families of those injured.
"Our thoughts are with our guests and families at this time and also with members of the Ni Van community who were injured," the company said in a statement.
According to local reports, the Australians were returning to the ship after a tour at the Ekasup Cultural Village when the crash occurred.
The Pacific Dawn was on an 11-night journey which departed Brisbane on June 14. Port Vila was the fourth port stopover of the trip.
It is not yet known whether or not it will continue its voyage as planned or return to Australia instead.
The horrible incident has highlighted the importance of being as prepared as possible and staying vigilant while you're away.
Many cruise passengers assume they will be safe from accidents while they are on holiday, but when departing the ship in a foreign country there are always risks involved.
Overseas accidents can be costly and if anything was to happen, travel insurance is the best way to ensure you receive the right medical care.
Unfortunately, no matter how vigilant you are accidents, of cause, can always happen.
Join us in sharing a message of support for all those injured in the accident and their families back home in Australia.
Have you ever been on a cruise? Do you book insurance before you go away?
Comments