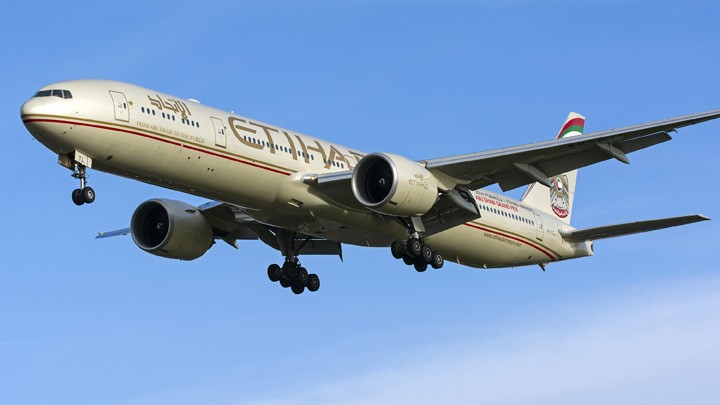 Imagine if, just as you board a plane, you receive a message to say your grandchild is on their death bed. The panic and sadness would be unimaginable. This exact scenario played out recently on an Etihad flight to Australia, and the pilot is being praised for his consideration and prompt action, just as the plane was due to take off.
Travel Counsellor Becky Stephenson from Bradford publicly thanked the airline on an travel industry Facebook page for the 'over and above customer service' Etihad Airways provided to her clients.
In a very lucky chain of events, despite the horrible news, the couple were just about to turn off their phones as the flight taxied along the runway at Manchester airport when they received messages from their son-in-law saying their grandson had been rushed to intensive care.
"They alerted the cabin crew who managed to get a message to the pilot as the plane taxied to the runway," Stephenson told TravelMole. "He took the decision to return to the gate so the couple could disembark, but not only that, the crew also arranged for the couple to be assisted at the airport and they even got their car delivered from the car park.
"Everything little thing you could think of, they took care of. Sadly my customers' grandson passed away the day after but had they not been allowed off the flight and had to fly back from Abu Dhabi they may not have made it to his bedside."

"I'm pleased that, via the power of social media, Etihad has got the recognition they deserve for their really excellent customer service," said Stephenson.
The Etihad crew on duty have now also been thanked personally, for not only stopping the plane for the pair, but for unloading the luggage from the plane, escorting them to the terminal, and arranging for their car to be collected so they could rush off to the hospital. They also have told the grieving grandparents that they can reschedule their flight at any time.
Airlines and flight crew often bear the brunt of our travel frustrations but it is clear they do care for their passengers and will go above and beyond where possible.
Tell us, what's the best customer service you've received on a plane?
Comments