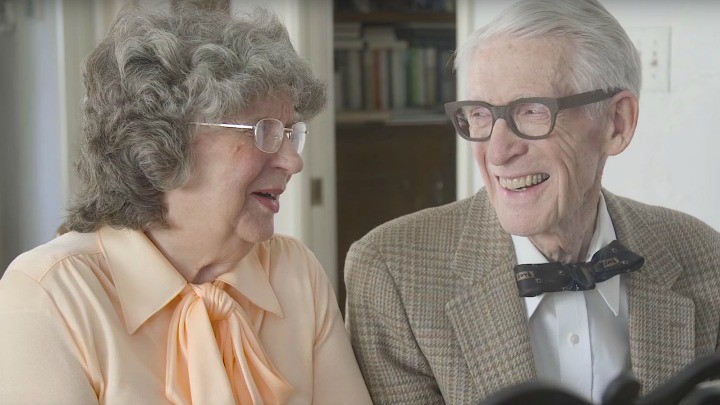 These 80-year-old grandparents have created this gorgeous video to help celebrate their 60th anniversary, which we cannot stop watching!
Jason Lyle Black is a pianist and he managed to convince his grandparents to recreate the opening scene from Up!, a Pixar cartoon, and the result was absolutely heart warming.
The Pixar film opens on the love story of Ellie and Carl, showing the long life of the couple together until sadly, Ellie passes away leaving Carl behind. But this version of the love story is far more upbeat and celebrates the ongoing love and life of of Black's grandparents.
The couple have been playing piano together for as long as he can remember and he wrote the arrangements drawing inspiration from the two.
"My grandparents were very excited to be part of this vide," Black wrote on his YouTube page. "It was so fun to work with them on it. I've loved their piano duets ever since I was a little kid, so this will be a family treasure for all of us."
Small details from the film are carried into this video, including the tennis ball cane, the "adventure book", dog and a Scout uniform. But you don't have to have seen it to appreciate how beautiful this film is!
Comments