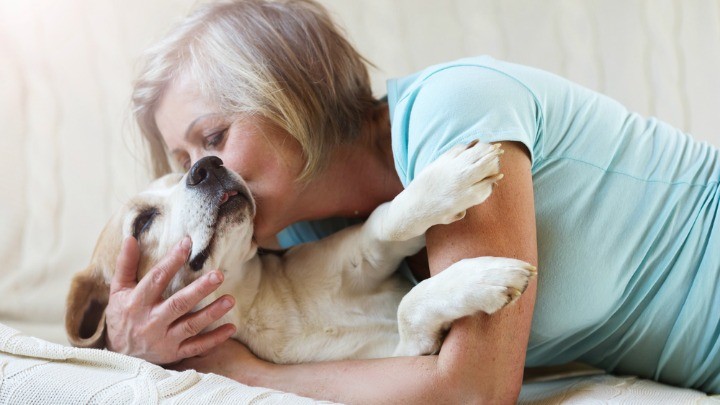 Free 'senior pets for senior people' initiatives are now being offered by local councils throughout Australia, giving animals and people alike a new lease on life.
"Many older residents are fearful of taking on a cat or dog because of the lengthy commitment, and they worry about looking after an animal long-term," says Kylie Brooks, from Queensland's Logan City Council.
"In these instances, the Animal Management Centre undertakes to take back the cat or dog for rehoming if necessary," which is a major point of difference for senior programs.
Another wonderful aspect is that pets involved in senior programs are at least five years old, and generally have more settled personalities.
In addition,"cats and dogs receive a behavioural and orthopaedic assessment to ensure suitability," says Brooks. 
Pet ownership boasts many health and lifestyle benefits, especially for those of us within an older age bracket.
Studies have proven that just five minutes cuddling a pet can reduce your stress hormones, whilst releasing feel-good hormones and serotonin.
This week, a new study even demonstrated that people with dogs are less likely to suffer from anxiety – proving that Fido really is man's best friend.
Pet ownership also has mental heath benefits for retired servicemen and women.
"The 'Dogs for Diggers' program in Australia has provided lifelines to returning soldiers impacted by conflict," explains Brooks.
Of course, connecting senior pets with senior people advantages each animal too.
They get a second chance at having a loving home, which is an opportunity not often afforded to older cats and dogs.
Rather than just relying on normal shelter-based adoption, "the community loves that we do all we can to rehome behaviourally sound and health cats and dogs," says Brooks.
"The program has been remarkably successful. It gives our team great pleasure to see the seniors of our community matched up with the right senior pets."
Find out more information here!
Would you adopt an older cat or dog? We want to see photos of your fur babies!
Comments