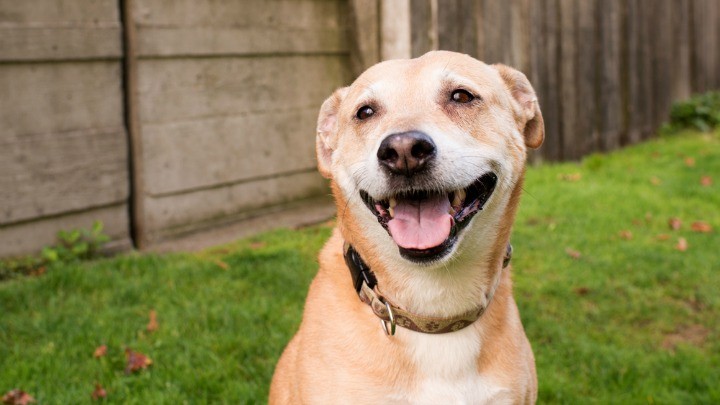 Anyone who has ever owned a cattle dog will be able to answer tis question unequivocally: Can dogs sense our emotions?
Our old bluey Sally was so in tune with The Boss's emotions that she woke up in a bad mood just minutes before he did. When he was happy, she was happy. When he was content, she was contents. And when he was sad, she licked his ankles.
Humans love to anthropomorphise animals – just look at the way we jumped on those images of a kangaroo "grieving" his lost love. But when it comes to dogs, anyone who has ever had the privilege to live with one knows they feel on our behalf.
In a recent study, scientists set out to prove or disprove this theory. The team of British and Brazilian researchers presented dogs with images of human faces, along with different voice recordings that implies happiness or anger.
The researchers say: "Dogs looked significantly longer at the face whose expression was congruent to the valence of vocalisation, for both conspecifics and heterospecifics, an ability previously known only in humans. These results demonstrate that dogs can extract and integrate bimodal sensory emotional information, and discriminate between positive and negative emotions from both humans and dogs."
That translates to a simple truth: by paying attention to both our faces and tone of voice, dogs can make sense of our emotions. This shows that it's not just humans who can 'read' emotions in animals outside of their own species, but our furry friends, too.
Does your pooch know how you're feeling? And for the cat-lovers out there – are cats as in-tune with their servants?
Comments