Pet-friendly hotels in Australia that will welcome your furry friend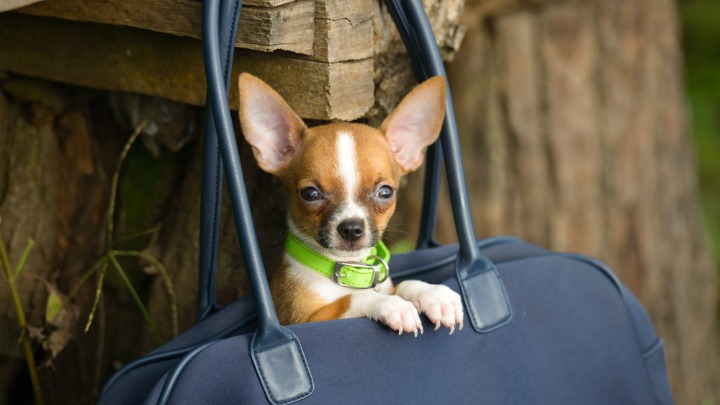 Planning a trip around your pet dog or cat can be a hassle. But instead of trying to decide what to do with your fury friend while you're away, why not take them along with you? There is a growing number of hotels and bed and breakfasts around the country that allow holiday-makers bring their pets along, and here are just a few to take your pick from.
1. Lilianfels Blue Mountains Resort and Spa
Not only is Lilianfels a dog-friendly resort, but they have created packages centred around your family pet. Included in the package is a dog bed and water bowl plus a free dog treat that will have your pet enjoying the retreat almost as much as you do.
2. Luxico
For people wanting to visit Melbourne or Sydney with their pets, then Luxico might just have what you're after. They combine the feel of a luxury hotel with the convenience of a family home with their private properties. And they're pet-friendly, which means Rex won't have to be checked into a kennel while you go away. You can all enjoy the time away together. They also offer pooch pamper packs, which includes a dog bed and bowl, tasty treats and a paper guide to the best off-leash parks and beaches in the area.
Ad. Article continues below.
3. Hillgrove Cottage Bed and Breakfast
This historic building was transported to Armidale in New South Wales more than 100 years ago, and now it's a stately property that has been converted into a luxurious bed and breakfast. The luxury even extends to your four-legged friends. There are two resident spoodles of the house and also a cat who give a warm welcome to the guests. A great addition to Hillgrove Cottage is the completely enclosed yard, which means your pet can wander around without you worrying about where they've gone off to.
4. One Fabulous Room
If you're heading to Brunswick Heads in Northern New South Wales with your pet, then look no further than One Fabulous Room. Furnished with Italian-style fittings, this apartment is the perfect getaway for people looking to take their small cats and dogs along. It is a self-contained apartment with a private courtyard, and the beach, cafes, boutiques and other shops are just around the corner. This place is great for kitties who love to travel, too.
5. Koala Beach Holiday Park
If you're looking for somewhere you can really relax and put your feet up, and do a bit of camping while you're at it, then Koala Beach Holiday Park might be the place for you, and your pets. The park is completely dog-friendly, although they're not permitted in the cabins, pool area or the playground. No doubt they'll have a great time, in any case. This might just be the perfect spot to bring the grandkids along, too.
What other hotels around the country are pet-friendly? Let us know in the comments section below.