Parliament House cleaners suffer pay cuts – while Joe Hockey's own wages come into question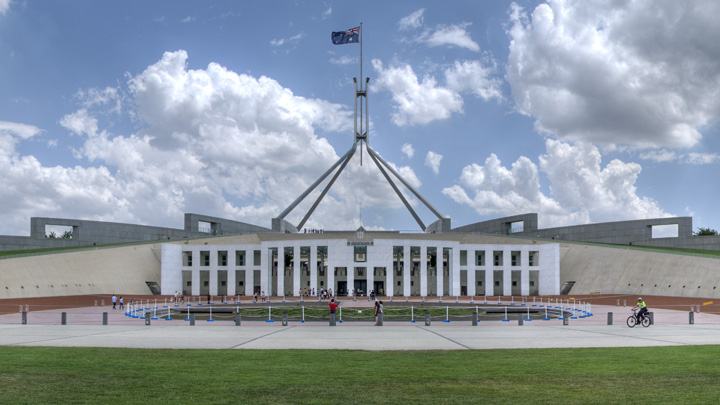 How would you feel if your pay were cut by $6,837 a year – while your boss was earning double that in rent allowance alone?
Parliament House's cleaners go on strike today – 25th annual International Cleaners Day – over pay cuts, conditions and job safety.
In stark contrast, Treasurer Joe Hockey has come under fire today for accepting $1000 a month in rent allowances – to sleep in a $2 million home owned by his own wife.
The current average wage for a Parliament House cleaner is just $21.10 an hour – and has not gone up since 2012.
"These cleaners are some of the longest service staff in Parliament House", said Lyndal Ryan, ACT branch secretary of the cleaners' United Voice union, as reported by The Guardian.
Ad. Article continues below.
"Some have worked there since it opened in 1988".
Hockey's own income is a whopping $365,868 per year. The Australian suggest that his multi-million-dollar property ownership could make him Australia's richest treasurer since the 1930s.
This wealth disparity doesn't reflect well on Hockey, who has repeatedly come under fire in recent weeks for being out of touch with the Australian people.
According to the ABC, the United Voice union says conditions have gotten poorer and poorer for cleaners since the Federal Government axed the Commonwealth Cleaning Services Guidelines.
Until they were cut, these guidelines ensured not only fair wages, but greater job security between contracts, professional equipment, and improved workplace safety guidelines through stricter training measures.
Ad. Article continues below.
Ryan hopes this will be "a wake-up call to the Abbott government".
Have you ever dealt with unfair pay cuts? How do you feel about such a huge wealth imbalance? And how can Australians expect to "get a good job that pays good money" if their own government can't offer its service employees a fair wage?