Our naughty shopping habit that's costing us hundreds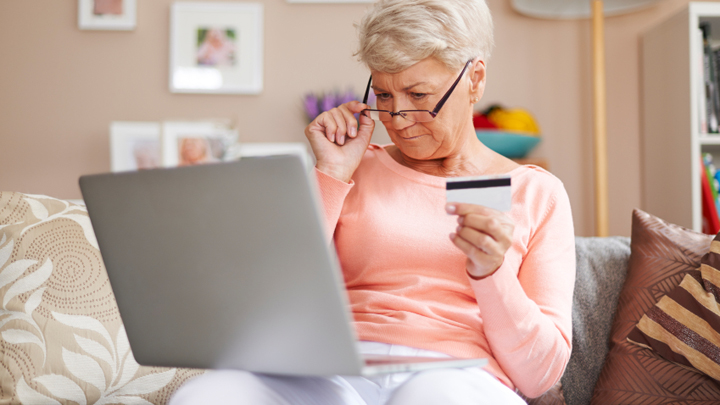 Australians are spending more than ever.. especially on this one item and it's costing hundreds per month! Are you one of the shoppers who can't resist?
Yes, that's right, our online shopping habits have increased by $200 per month and one of the most popular items women can't go without are dresses and jeans.
Fashion ecommerce site Lyst, which allows you to shop from over 10,000 designers and stores in one place, has collated their data and founded that Sydney residents are spending the most online, with an average $667 spent every order, compared to Melbourne shoppers who spend $538.
Australians have already spent 35 per cent more on dresses this year than in 2014, with online shoppers spending an average $535 per order compared to $376 last year, reports the Daily Telegraph.
We're also doing it in bed – online shopping traffic hits its peak between 8 and 9pm on weekdays, and our favourite colour is black, followed by white, grey and blue.
Ad. Article continues below.
Lyst also found that we are most likely to return an item if it is red or if we purchased it on a Monday, and Brisbanites buy more swimsuits than any other state.
As shopping habits change, so does our want and need to score a bargain. 24 per cent of shoppers try an item on in-store then buy it online later, while 13 per cent couldn't save money to save their lives: they shopped online three to four times a day.
We'd also hate for our partner, friends or boss to find out what we're doing behind closed doors or secretly looking at when we're not being watched.
Roy Morgan Research also looked into online shopping in Australia and found 7.6 million Australians buy one of more products every month, and that food and beverages were being bought online in droves. We also love to buy magazines and books – 2 million Australians purchased reading material every four weeks last year.
So tell us below: when was the last time you went shopping online? What did you buy? Do you prefer it to traditional shopping?