Our favourite celebrity grandparents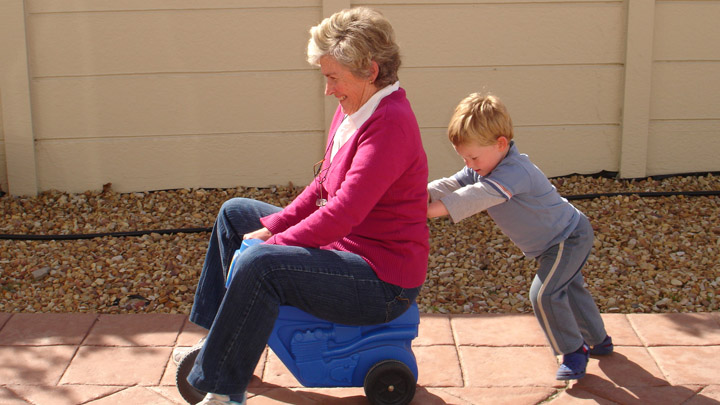 When some think of grandparents, they think grey hair and knitting, but we know better than that in the Starts at 60 community! We're becoming grandparents at a younger age and we are more active than ever. That's why we love these celebrities – along with us, they break the mould of what a stereotypical grandparent should look like! You might be shocked to find out who really is….
Charlie Sheen
Ad. Article continues below.
The Two and a Half Men star has a 1-year-old granddaughter from his daughter Cassandra.
Lionel Richie
This crooner has two grandchildren – daughter Nicole's kids Harlow, 6, and Sparrow, 5.
Ad. Article continues below.
Goldie Hawn
Goldie has been a grandmother for over 10 years when at age 58 her daughter Kate Hudson gave birth to Ryder. She also has 4 more grandchildren: grandsons Wilder, 7; Bodhi, 4; Bingham, 3 and granddaughter Rio, 1.
Ad. Article continues below.
Whoopi Goldberg
A very young grandmother, Whoopi's daughter had her first child at 16, when she was only 34. She now has 3 grandchildren in total, plus a beautiful new great-granddaughter born in March.
Jim Carrey
Ad. Article continues below.
This is unexpected but funny man Jim Carrey has a grandson, Jackson, from his daughter Jane. Jim is only 52!
Pierce Brosnan
Ad. Article continues below.
This Hollywood hunk has two grandchildren both from his late daughter, Charlotte
Tom Hanks
Tom has two granddaughters and has his son Colin to thank!
Ad. Article continues below.
Mel Gibson
Honorary Australian Mel Gibson doesn't seem like a grandad but he has been for a while! He has three grandchildren from his 8 children.
Ad. Article continues below.
Queen Elizabeth
This list wouldn't be complete without Queenie! Our matriarch is a wonderful grandmother to 8 and a great-grandmother to 3, with a 4th on the way! She is one busy family woman but does it with grace and care.
When did you become a grandparent? What has been your favourite part about grandparenting? Who is your favourite from above? Tell us today!