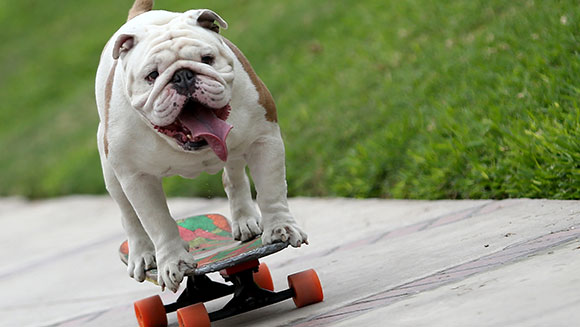 Now here's a story worthy of a Sunday Night on a weekend full of terror… Otto the Skateboarding Dog has made it into the Guinness Book of Records this week, gliding through the legs of 30 people in a human tunnel and showing off his prowess in managing the board in Lima Peru.
The 3 year old english bulldog had to complete his pathway through the tunnel with all the people facing the same direction, not hitting any of them, and he did so smoothly.
See the video… awesome or what!
 https://www.youtube.com/watch?v=EVnzXA9b7Ww
Comments