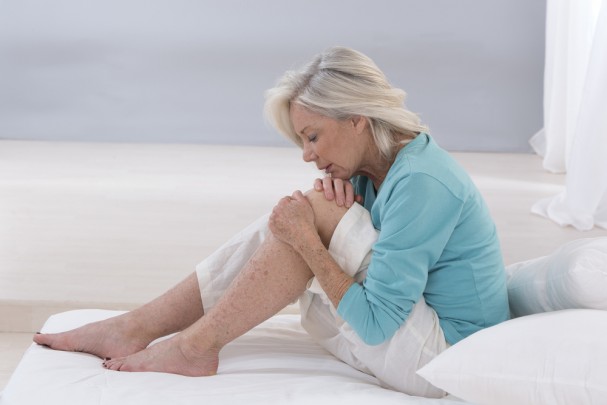 When 64-year-old Margaret* picked up the phone, only to hear her husband whispering in dulcet tones to another woman, she didn't believe her ears.
"After 35 years of marriage, infidelity was the furthest thing from my mind," Margaret told Starts At Sixty.
"Reg* and I owned a home together. We'd been on holidays as husband and wife. We'd raised three beautiful children. We had grandchildren and great grandchildren together."
Reg occasionally made disparaging remarks about Margaret's appearance and capability, but she had no idea this meant he was being unfaithful.
"Even in the weeks before discovering his affair, Reg and I joked that we were finally growing old together. Our bodies were falling apart, but at least we had each other. Or so I thought."
Reg would eventually move in with Angela*, his long-term mistress, leaving Margaret alone in the family home. "I was distraught because the affair was all so cruel. I never saw it coming, so I was emotionally and financially ruined," says Margaret.
One year after discovering his affair, Margaret says that life without Reg has not stopped. She is finally reviving her dignity and strength.
"Of course I still feel betrayed. Sometimes I still ask myself why. I've lost 15 kilos from the stress of it all," explains Margaret. "However, I think it's important that women in my position stand up and fight, to keep their sense of self."
Margaret says her saving grace has been a local charity, which she helps to coordinate. "I've thrown myself into volunteering, which keeps my mind active and my body busy."
These days, Margaret's calendar is filled with fundraising events and volunteer meetings. "I'd tell other women not to spend too much time alone, or your mind will replay the unsavoury facts over and over again."
Nights are the hardest time for Margaret, because her home is invariably quiet and still. "I play music or have talkback radio running softly at night. It's a nicer way to create some background sound, so that's how I cope."
At one point, Margaret even took in a boarder to help supplement her income and offer some companionship. "Be prepared that your old friends might take sides, so it's important to meet new people."
Margaret advises anyone dealing with infidelity in marriage to seek professional support. "Get a good lawyer and don't let anyone erode your rights. Legal Aid can explain your options. In my opinion, I'd never want to give up the family home."
By the same token, Margaret says it's important to lean on family. "My children have been very supportive. Sometimes a drink with them feels just as good as speaking to a counsellor."
Still Christmas is a tough time of year, because it naturally reminds Margaret of the years she spent with Reg. "When I'm feeling down in the dumps, I remember that Christmas is actually a busy time of year for charity groups."
"We make Christmas cards, we write newsletters and there's lots of work to be done. It's so important to stay occupied, even when you're feeling cheated."
Margaret adds, "I'll keep my fighting spirit. I might struggle to trust anyone for a long time coming, but at least I can rely on myself these days."
Have you or anyone you know been affected by infidelity? How would you cope with a cheating husband, wife or partner?
*names changed to protect identities
Comments