One voice, one planet: Will you fight for our environment with Alan Jones?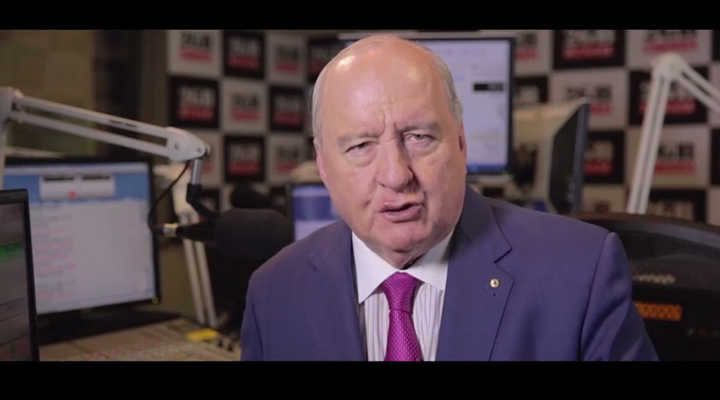 Do you believe that we should stand up for the environment and our nations assets at all cost?  Are you willing to fight for what we leave for our grandchildren in this country?  
Alan Jones is, standing up for an important cause today, fronting a battle against the Government on environmental legislation changes that look to affect the ability of community members to slow or stop mining developments in important environment areas.  And we want your thoughts.  Are you worried about a constant creeping of laws that protect our environmental heritage and natural assets like the Barrier Reef and the Liverpool Plains  
The legislation which has been introduced to parliament as the Environment Protection and Biodiversity Conservation Amendment (Standing) Bill 2015 will restrict the legal rights of protection over important national assets in our natural arena, limiting the ability for communities to challenge government decisions.  That is, us ordinary people won't be able to challenge government environmental approvals unless they directly affect us and we can prove we are directly aggrieved by a mining project.  
Alan Jones has faced this ad, and it will apparently make it to air on the SBS with the right support.  How do you feel about the government making such changes without scrutiny?
Ad. Article continues below.
"One voice, one Planet – if we do not save what we have for our Grandchildren 'the fruit of our success will be ashes in our mouths,'" said one member of the commenting viewer base on the ad, paraphrasing JFK.

"We can not eat coal. If the fish habitat that has been there for thousands of years is destroyed by a major oil spill or contaminated by coal dust from a sunk tanker – who will feed your children then? The Politicians? They will be long gone, with their families – but to where. We only have this one blue jewel of a planet, hanging in the darkness of space.
The Great Barrier Reef is so huge it is easily seen from space."

The Lock The Gate Alliance are behind a movement to disrupt this legislation and have this ad with Alan Jones seen on SBS this week.  Do you think it should be disrupted?