One safety tip every traveller should know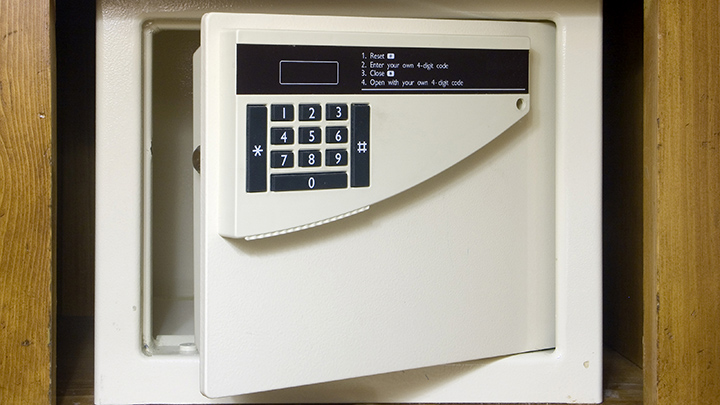 Most travellers often assume that the safes in hotel rooms are secure places to hold money, jewellery or passports while they explore the city. The safes are simple to use – just put in your code and off you go thinking no one will take your valuables. However, should we be reconsidering this decision?
Recently, there have been YouTube videos showing us that these hotels safes are actually not safe at all.
In the video the safe is opened using a screw driver and safety pin. There are other videos showing how the code "00000" can also be used to open a safe. Plus, hotel untrustworthy staff typically have a code that can override yours to get into it anyways. That doesn't sound very secure, does it?
We recommend a few tips to help you take care and to ensure you have a relaxing holiday.
Ad. Article continues below.
1. Separate your cash; never keep it in one bag or wallet. Only have a small amount placed in the hotel room and on you while you travel.
2. Scan or take a photo of your passport and travel documents so you have digital copy saved. You can also keep a photocopy in a separate bag just incase.
3. Get travel insurance to cover stolen items.
4. Don't flaunt your possession. For instance, pack your belonging and lock them in your suitcase before you leave the hotel room. This will help to disguise what you have in your room.
5. Keep your important items hidden in other places in the room, such as your suitcase or within your clothes. Then if someone does break into your safe, these items will not be as obvious to take.
Ad. Article continues below.
6. Another tip is to place the 'Don't Disturb' sign on your door before you leave the hotel. If the staff don't need to enter and clean your room, it is less likely your valuables will be stolen.
Note: We are not suggesting that all hotel safes can be hacked but merely advising how to be 100% safe when traveling.
Have you got any other tips to help make travellers trip more safe?