One popular baby name had a right Royal inspiration in 2016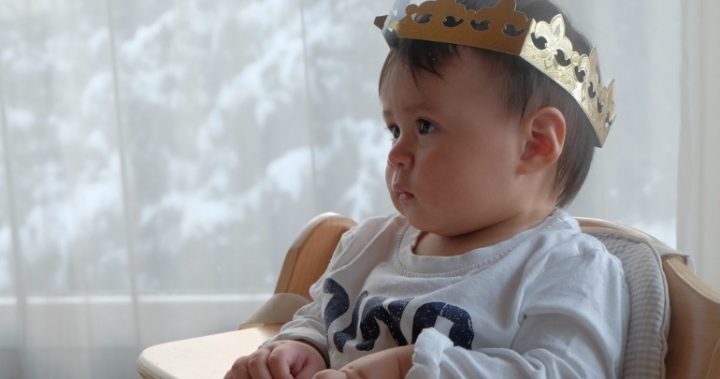 The newest Royal isn't yet two years old but she's already set a strong trend.
According to a new list of the most popular baby names chosen by Queensland parents, Charlotte reigned at the top of the chart for girls for a second straight year , with Mia, Olivia, Ava and Amelia rounding out 2016's top five.
Oliver remained top of the charts for boys' names in 2016 – after also being the name of choice in 2015 – followed by William, Jack, Thomas and Noah.
Princess Charlotte of Cambridge, the daughter of Prince William and his wife Catherine, was born on May 2, 2015.
Attorney-General Yvette D'Ath said that there may have been a royal influence on the results, which are drawn from the baby names lodged with the Queensland Registry of Births, Deaths and Marriages.
Ad. Article continues below.
"Princess Charlotte of Cambridge was born in 2015, this could be a sign her name is still proving to be popular for Queenslanders," she said.
Mia surged in popularity, moving from fifth place in 2015 to second in 2016, while Isla and Evelyn made it into the top 10 last year, having not appeared in the ranking the year before.
Meanwhile, four new names made it onto the boys' list in 2016: Hunter, Lachlan, Mason and Charlie.
The Attorney-General admitted she was curious to see if any babies born in 2016 bore her first name.
"I have to admit, I was pleased to hear there was one!" she said.
Ad. Article continues below.
The largely traditional names chosen by Queenslanders are a far cry from the monikers picked by some celebrities last year.
According to nameberry.com, Rolling Stones frontman Mick Jagger named his son – his eight child, this time with ballet dancer Melanie Hamrick – Devereaux Octavian Basil, while Aussie star Guy Pearce and Game of Thrones actor Carice Van Houten called their son Monte. Chef Jamie Oliver and wife Jools chose River Rocket for their fifth child and second son.
How did you pick your children's names? Do you still like the name or do you regret going with one that was fashionable at the time?
Top Queensland baby names 2016:
Girls:
1. Charlotte
2. Mia
3. Olivia
4. Ava
5. Amelia
6. Isla
7. Sophie
8. Grace
9. Emily
10. Evelyn
Ad. Article continues below.
Boys:
1. Oliver
2. William
3. Jack
4. Thomas
5. Noah
6. Hunter
7. Lachlan
8. Harrison
9. Mason
10. Charlie
Top Queensland baby names 2015:
Girls:
1. Charlotte
2. Olivia
3. Amelia
4. Ava
5. Mia
6. Emily
7. Sophie
8. Grace
9. Ella
10. Ruby
Boys:
1. Oliver
2. William
3. Jack
4. Noah
5. Thomas
6. Harrison
7. Ethan
8. Cooper
9. James
10. Henry