One of the most difficult roles a grandparent ever has…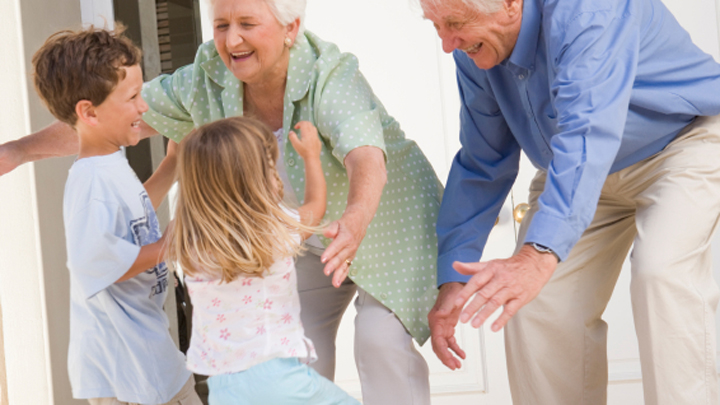 As a grandparent, one is responsible for many things. We are responsible for things like loving their grandchildren, for supporting their grandchildren, for giving direction (when asked) about parenting from your own children. But being the matriarch or patriarch means that you have the chance to create your own traditions, to lead the family in the direction that you think is best.
Before you say that is over reacting to the role, I want you to think about this.
Over this weekend, the Easter weekend, will you organise a family occasion? Will you get the family together for a picnic, barbeque or dinner to share special time together? Or perhaps, will you organise a family trip to the beach or bush instead?
They seem like pointless things at first, but whatever you decide to do becomes an opportunity for you to create a family tradition. Something as small as a BYO picnic in the park could become an annual event at Easter time and it becomes a family tradition for everyone to come together.
But the most difficult part is what do you teach your grandchildren about that tradition? At a time like Easter, the real reason for celebration is slowly getting lost over the years. What once was a time for Christians to reflect on the death and resurrection of Christ has become less intrinsically important as fewer people practice religion or have any religion at all.
Ad. Article continues below.
It would feel somewhat wrong to teach grandchildren, especially those who have grown up in a non-religious household that Easter is about giving and receiving chocolate. Because regardless of whether you look at that as teaching generosity or sharing, it is in fact quite gluttonous.
So this Easter I want to know, how are you approaching your role in the family? I believe that the most important tradition I can create is special family time. I believe that the most important thing I can teach is the value of family – and spending time together.
Because some of my grandchildren are brought up in practicing religious households and others are not, I think that this is the most valuable way to approach Easter and give it a meaning that can be understood by those who care for the religious meaning and those who don't.
How will you be handling your role in the family this Easter? Will you be creating tradition or teaching your family? Share your thoughts on our role in traditions in the comments below…