One in four mobile phone users are still experiencing this... are you?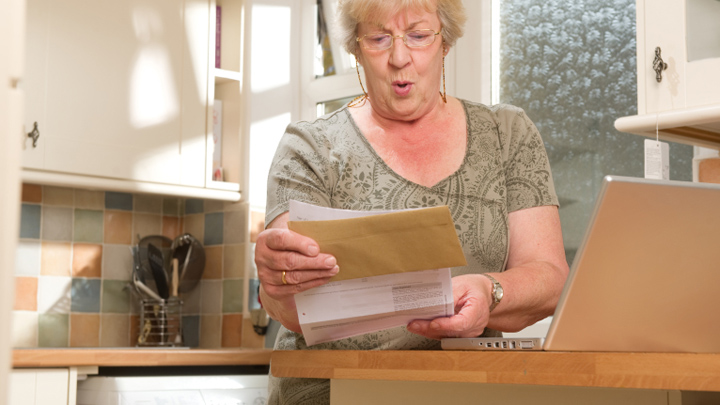 While it's on the decline, according to Australian Communications and Media Authority's (ACMA) latest Spend Management Tools and Alerts Survey, more than a quarter of us are getting a shock every single month.
Yep, 27 per cent of post-paid mobile phone customers received a higher than expected bill in the last year, reports CHOICE. So why is this still happened?
Despite there being the Telecommunications Consumer Protections (TCP) Code, that makes Australian mobile providers send data usage alerts when users reach 50%, 85% and 100% of their data, there's still an issue about just how much the customer will pay once they go beyond that limit. There's also an issue with how up-to-date these alerts are, with some arriving 48 hours after the limit has been reached.
Now, the Australian Communications Consumer Action Network (ACCAN) renewed its call for all telcos to make those alerts in real time, and so far, only Telstra has agreed.
"Consumers not realising there can be a two day delay in the data usage notifications could easily use a gigabyte or two of data, which would set them back between $50 and $100", said ACCAN CEO Teresa Corbin.
Ad. Article continues below.
"We'd like to see real-time alerts being offered by all of the Australian telcos so all consumers can reap the benefits".
Other forms of bill shock can come when you go overseas and leave international roaming on. Sometimes the provider can't contact you to say you've gone over and you can be left with an astronomical bill.
So how can you avoid bill shock? Keep tabs on your downloads. You can switch off 4G and make it 3G/2G internet instead – you won't notice the difference at all. This can be found in mobile settings and networks on your phone.
Some phones also have a data notifier that lets you know when you're getting close to your limit.
Tell us, have you gotten a shock phone bill recently? What happened?