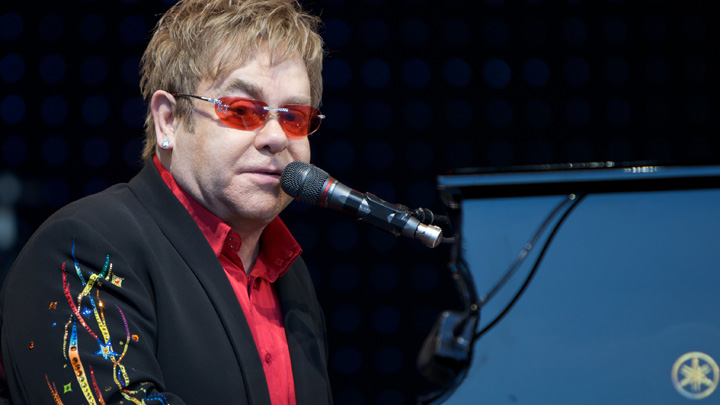 "Crocodile Rock" was Elton John's first single to reach the number one spot in the US, and held the position for three weeks in 1973.
The song has always seemed to have an Aussie connection, whether that be because the song was originally inspired by leading Australian band Daddy Cool or that without seeming stereotypical, Australians can simply relate to the name.
Elton John has dismissed criticism of the song that it was "derivative", quoted in the booklet for the 1995 reissue of "Don't Shoot Me …" as saying, "I wanted it to be a record about all the things I grew up with. Of course it's a rip-off, it's derivative in every sense of the word".
And today, on the anniversary, Sir Elton has revealed he's planning to "phase out" his career over the next few years, to focus on his children as they grow up.
The 68-year-old singer has decided to start reducing his workload to make his kids Zachary, five, and Elijah, three, his main priorities, reports the Mirror.
Speaking to Ken Bruce on BBC Radio 2 today, he said: "It's all about the kids now, everything is worked out around half term and when they're going to be in school, when they're out of school, and they are the most important things in my life. They take preference over everything.
"Obviously I work but the work will get less and less and I'll spend more time with my children growing up. And that's what I want to do, I'll gradually phase things out in a few years."
He explained: "It's not forever but I want to see my kids grow up. I go all over the world. I just don't want to tour so much. At the moment, it's just about when the boys are out of school and how much we can spend with them."
He told the radio host: "I'm working on a musical but I can't tell you about that yet and then I'm working on another musical after".
So some good news and some not so good news.
Take a listen to "Crocodile Rock" tonight and tell us, do you love Elton? Have you seen him in concert?
Comments