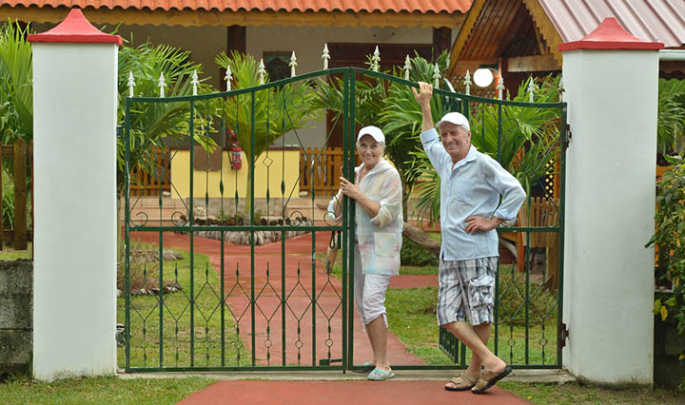 In a controversial move, The Productivity Commission has slipped in a recommendation last week that will see older Australians encouraged to "tap into their house value" to help boost their standard of living and reduce the pressures on the Federal Budget being applied by pensions.  It might be the right thing for "the country" but is it right for people who have planned their lives all the way through to retirement to be told that the rules are changing when they can do little but fall into the carefully laid out plans of the commission?
The Productivity Commission is moving in on a push for the value of the family home to be considered in the Aged Pension Assets Test.  And it is not the first time these recommendations have been heard. The Productivity commission suggested during the era of Abbott that the Pension test should be changed to include assets testing of the family home if its value were to exceed $750,000. Now it seems they are back again and putting similar pressures on Turnbull.
Karen Chester, a Productivity Commissioner spoke to The Australian, saying people over 65 had approximately $926 billion tied up in home equity and that this needed to be seen as one of the financial tools people use to deliver them wellbeing in their old age. She called on people to see three pillars, referring to Age Pension, superannuation and the family home as the big tools at hand.  This is rather than just the age pension and super which has not yet grown large enough to support todays older generations across the board.
According to our own surveys, approximately 75 percent of older Australians, over 60, own their own home without a mortgage making it an appealing asset against which an older person can draw down cash, should appropriate financial products be developed for them to do so.
The Productivity Commission is expected to release a report at the end of the month that shows how hard it will be yet how important they think it is for reform to take place. The biggest tool they are likely to recommend is the reverse mortgage, which many people in older generations say they are uncomfortable with.
So it leads us to three big questions which we want to poll you on today, and we also want to hear your comments about how you feel about Reverse Mortgages being suggested as the tool for funding your retirement. If we get enough responses, we'll send them to the Productivity Commissioner for insight.
Let's talk about this today.
[polldaddy poll=9168728]
[polldaddy poll=9168729]
[polldaddy poll=9168732]
Comments