Old love letters reunited with family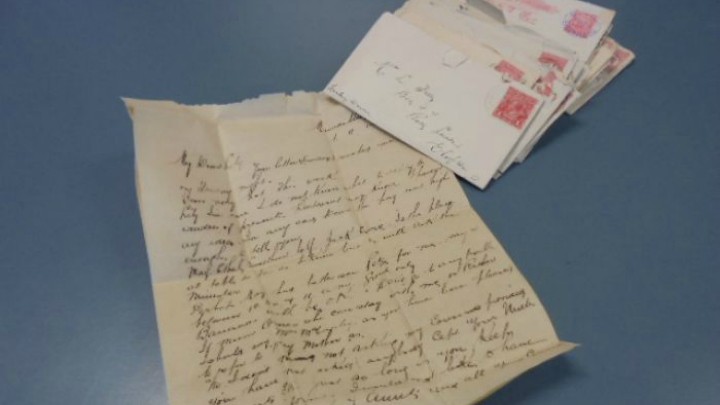 How would you feel if someone stole your very private and treasured love letters? In my mind, it's a fate every bit as bad as having a stranger go through your drawer of underwear.
Queensland Police have reunited a bundle of century-old love letters with their rightful owner after doing some great detective work to find out who the letters belonged to.
When Bundaberg police arrested a man for break and enter offences, they found a stack of personal letters dating back to 1913 but the alleged offender couldn't tell police where he got the letters from.
With assistance from the local Librarian at Mundubbera, south-west of Bundaberg, the author of the love letters was identified as Mr Frank McCauley.
A prominent businessman and local identify, Mr McCauley was the former Mundubbera Mayor. He penned the love letters in 1913 when he was courting the love of his life Lillian who he married the following year. Over time, the love letters were passed down through the family until they were inherited by Frank's great granddaughter Natalie. Queensland Police say it was, at this time, that the letters went missing.
Ad. Article continues below.
After they pieced together the puzzle of the love letters, police contacted the rightful and very relieved owner who told them she was amazed the century-old love letters had been found. "We are very grateful to have them returned as they are very precious," she said.
Police say while unfortunately they're not always so lucky and able to reunite property with its rightful owner, it is wonderful to see that this love story can live on for future generations.
What a wonderful story. Let's be honest, we all have old love letters tucked away in a dusty shoe box at the top of the wardrobe. The last thing we'd want is to have them fall into the hands of a stranger.
Have you kept your love letters? Do you ever get brave enough to pull them out, dust them off and have a read … and a good laugh?