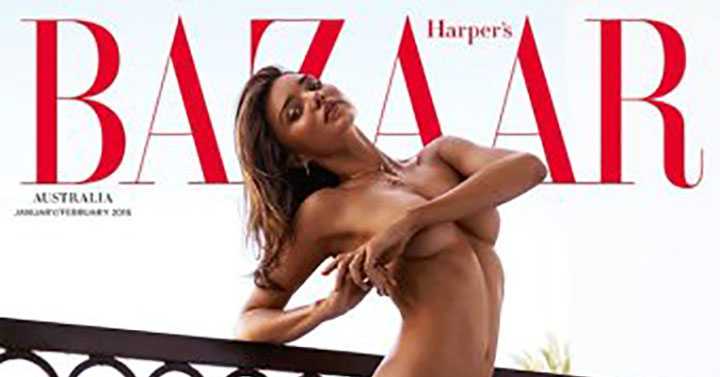 It seems that times are so tough for magazines that they have to resort to pure nudity to drive purchasing through sensationalism.  But it has backfired for Harpers Bazaar which has been pulled from the shelves of Coles Supermarkets this week.  The cover features Miranda Kerr butt naked in nude high heels with the cover tagline "Miranda Kerr: What lies beneath?" has been completely removed from shelves creating a lot of discussion.  Is it right for magazine brands like Harpers Bazaar to put nudity in the public eye?  Is it right for Coles to sensor top magazine brands from sale? Is the cover offensive?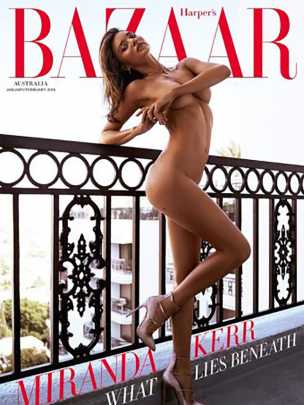 The January/February edition of Harpers Bazaar, produced by Bauer, the makers of Womens' Weekly and Womens Day have defended their cover image.
A Coles spokesperson shared the stores' stance with Fairfax: "In response to feedback from our customers, many of whom shop with their children, we removed the magazine from sale earlier this week."
The Editor in Chief of Harper's Bazaar Kellie Hush defended the use of the image on the cover.   "As Gloria Steinem says: 'The human body is not obscene.'"
"I was really disappointed to hear Coles made the decision to pull the Miranda Kerr issue off shelves," Ms Hush said in a statement to the media.
"The cover is a beautiful artistic image taken by one of Australia's best photographers Steven Chee and I stand by that."
Do you think the cover is appropriate for mainstream sale in supermarkets?
Share your thoughts today. 
Comments