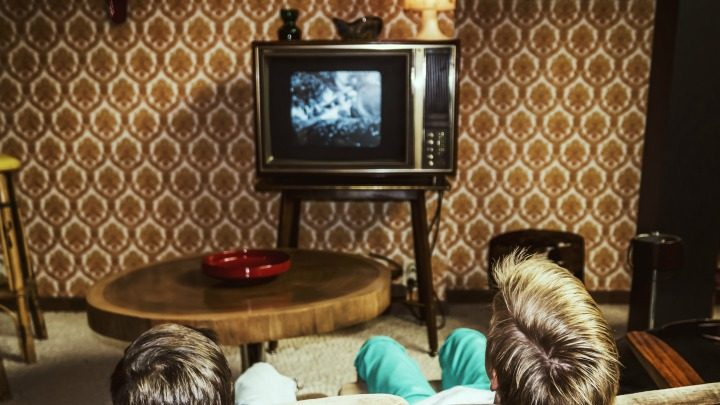 Earlier this week Starts at 60 asked you what your favourite childhood television show was, and you answered.
While the Starts at 60 list included Thunderbirds, Fat Albert and the Cosby Kids, the Dick Van Dyke Show and Get Smart, you were quick to point out a great many more television shows that deserved more time in the spotlight.
Starts at 60 read your comments and constructed a list of the top five television shows from your childhood based on your exact answers.
There was a lot of love for Rawhide, the American western television series starring Eric Fleming and Clint Eastwood that aired for eight seasons between 1959 and 1966. Set in the 1860s the show portrayed the challenges faced by the drovers of a cattle drive.
While Mr Ed, I Love Lucy, Sugarfoot and Doctor Who all got a notable mention.
5. Lassie
You loved the adventures of Rough Collie dog, Lassie and her companions (human and animal) so much you voted the show into fifth position. It was the fourth longest-running television show in the United States chalking up 19 seasons.

4. Bonanza
The second longest-running western television series in American history, Bonanza came in as your number four. Set in the 1860s and centred around the Cartwright family the series starred Lorne Green, Pernell Roberts, Dan Blocker and Michael Landon. It ran between 1959 and 1973.

3. The Adventures of Rin Tin Tin
Starring child actor Lee Aaker as Rusty, the boy left orphaned in an Indian raid who was being raised by US Calvary soldiers posted at 'Fort Apache', The Adventures of Rin Tin Tin followed Rusty and his German shepherd dog, Rin Tin Tin. The pair were often tagging along with the soldiers as they tried to restore order in the American west.

2. Mickey Mouse Club
In the number two spot was this US variety television show. It was created by Walt Disney and first televised in 1955. The cast of mostly teen performers included Sharon Baird, Lonnie Burr, Karen Pendleton and Annette Funicello and was led by Head Mouseketeer Jimmie Dodd. Each day of the week had a special show theme that was reflected in the various segments.

Which brings us to the top television show from your childhood as voted by you. Drumroll please…
1. Adventures in Paradise
There was overwhelming support for Adventures in Paradise, largely because it featured the very good looking Gardner McKay as Adam Troy (your words, not ours), the captain of the schooner Tiki III that sailed the South Pacific looking for passengers and adventure. There was plenty of adventure, but there was also romance and for that reason it tops your list.

What was it about these television shows that you liked the most? Is there anything you'd like to add to the list?
Comments