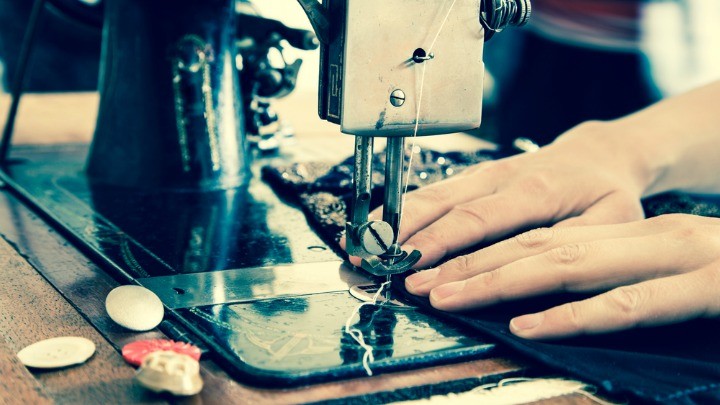 This is too funny not to share! We came across this on Facebook and thought it might bring back a few memories.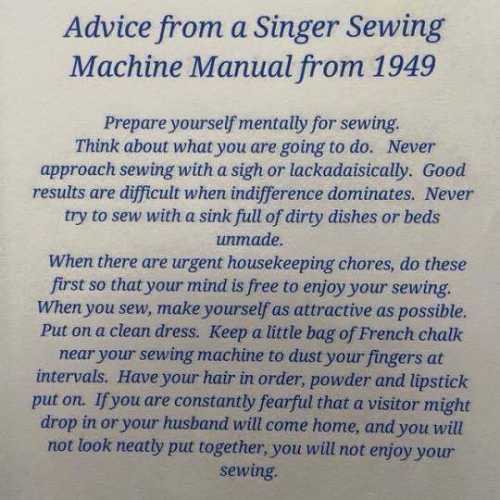 I know I've seen pictures of my grandmother looking as if she were about to pop off to the country club when instead she had a date with an enormous pile of hemming for her ever-growing eight children.
How times have changed! Can you even imagine putting on lipstick to ensure good results at the sewing machine? How many people even make their own clothes these days?
This advice from Singer made us laugh, but it also made us feel a little nostalgic for a time when people put in a bit more effort.  Do you feel the same way?
Did this throwback make you laugh? Did your mum follow these rules?
Comments