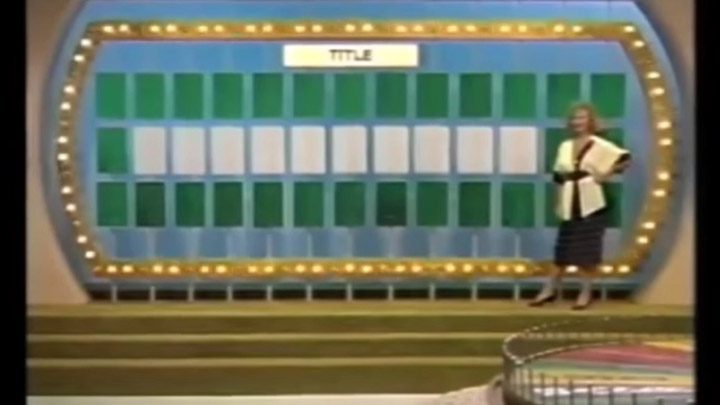 Some of the most popular shows of the last 60 years of Australian television have been game shows!
From Blankety Blanks to Perfect Match and everything in between game shows have been a constant on your screens — so much so that you'd set your watch by them.
These are the game shows that stop you in your tracks. Those well known opening credits, the welcomes from hosts like Tony Barber, Bert Newton, Graham Kennedy, John Burgess  and Glenn Ridge brought you to the couch.
You'd yell at the television in response to the questions, you'd yell at the contestants for their choices right or wrong, and the promise of prizes including plenty of money made games shows extremely popular on television.
And let's not forget the co-hosts — often very attractive women — who were all glamour and sparkling smiles. Nicky Buckley was a favourite, and she cause a stir when she went to almost full-term appearing pregnant on Sale of the Century. Gasp!
Starts at 60 went into the archives and as pulled out five game shows it thinks could easily make a comeback on today's screens.
1. Blankety Blanks
Hosted by Graham Kennedy on Network Ten, Blankety Blanks had a panel of celebrities and two contestants (a man and a woman). Many of the show's questions were designed as double entendres and the celebrities wrote their answers on cards, then the contestant would give their answer and if there was a match they would get a point.
2. $ale of the Century
Airing on the Nine Network between 1980 and 2001, $ale of the Century was initially hosted by Tony Barber before he was replaced by Glenn Ridge in 1991. Delvene Delaney, Alyce Platt, Jo Bailey and Nicky Buckley were all co-hosts of the show. The game involved three contestants answering questions to attain the highest score. There was a 'gift shop' after every couple of rounds to tempt contestants into parting with their points for prizes or money.
3. Wheel of Fortune
From 1981 until 2004, Wheel of Fortune was hosted by 'Babyface' John Burgess and the late Adriana Xenides. Three contestants stood before a giant wheel. To get a spin of the wheel, which had monetary amounts and prizes all over it, players would have to correctly reveal letters in a hidden puzzle.
4. Perfect Match
Hosted largely by Greg Evans during its time on Australian TV screens, Perfect Match was the game show that brought people together (unlike some of the 'reality shows' today that take delight in breaking them apart). A contestant of one sex would determine their 'perfect match' by asking three potential dates of the opposite sex a number of scripted compatibility questions. It's like eHarmony before the internet took off… Each episode also included a recap of the holiday taken by an earlier couple and was always the source of a few laughs and awkward moments.
5. It's A Knockout
The Australian version of this game show with a difference divided teams into Australian states. It was hosted by Billy J Smith and Fiona MacDonald. Teams would compete in various athletic timed tasks. It was silly and crazy and a hell of a lot of fun to watch!
Do you enjoy watching game shows on television? What are your favourites?
Comments