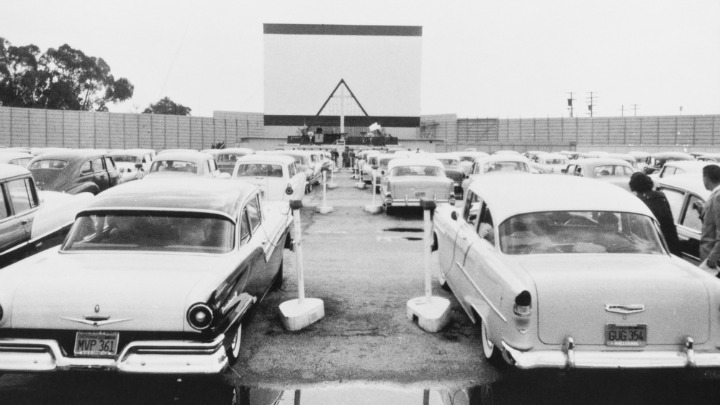 The increasing number of outdoor cinemas popping up across Australia in recent years reminded us about the popularity of the drive-in movie theatre of the '50s and '60s.
Ever-popular as the place to take your date — because where else were you going to get that sort of privacy — the drive-in was a really affordable night out.
As quite a few drive-ins charged by the carload it was also a great place to take the family for a bit of weekend entertainment.
A lot of the drive-ins showed a double feature, complete with intermission, which meant visiting the snack bar provided fun and entertainment in its own way.
The first American-style drive-in theatre to open in Australia was the Skyline in Melbourne in 1954.
Over the years there were 330 drive-ins to be enjoyed across the country, however many have closed to make way for new housing estates and shopping centres.
The remaining drive-in theatres are a wonderfully nostalgic look back at what was a very popular pastime.
While drive-in theatres haven't completely disappeared from the cultural landscape, there aren't as many around as there once were. You can still find 10 drive-in theatres in and around Melbourne, Victoria; in Blacktown, New South Wales; at least five drive-in theatres across Queensland; in Kingsley, Western Australia; and one in South Australia.
What was the first movie you saw at the drive-in? What are your memories of the drive-in theatre when you were growing up? Did you even watch the movies?
Comments