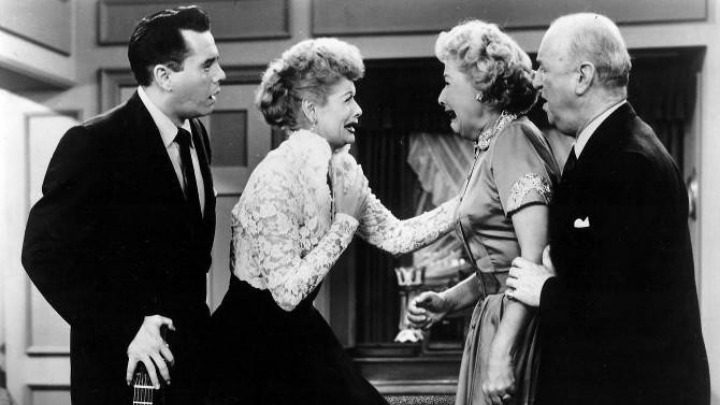 Today marks the day 59 years ago that the last episode of I Love Lucy aired after six successful seasons that spread Lucille Ball's zany personality around the world.
The antics of Lucy and Ricky Ricardo (Desi Arnaz) and friends aired in reruns and can still be seen today.
Lucy always seemed to get into trouble whenever she stepped out of the 'traditional' woman's role and often tried the patience of her husband or other male characters, whereas we used to marvel that she did her housework in high heels and makeup.
When the show first aired the couple would sleep in separate beds and words like 'pregnant' were taboo. Lucy dancing around the word while trying to let Ricky know took up a whole episode. They settled on the more culturally palatable word, 'expecting'.
In one episode Lucy even thinks Ricky is trying to murder her!

The show was groundbreaking in terms of a female taking the lead role, both on screen and behind the scenes. Lucille went on to break more ground as a comedienne, actress, television and film executive, producer and model.
Lucille and Desi had two children, both named after their parents, Lucie Desiree Arnaz and Desi Arnaz Jnr.
They divorced in 1960 but remained friends.
Lucille Ball died in 1989 and Desi Arnaz in 1986.
Did you love Lucy? What do the clips remind you of now?
Comments