No yard? Here's how to make your balcony or window sill into a flourishing garden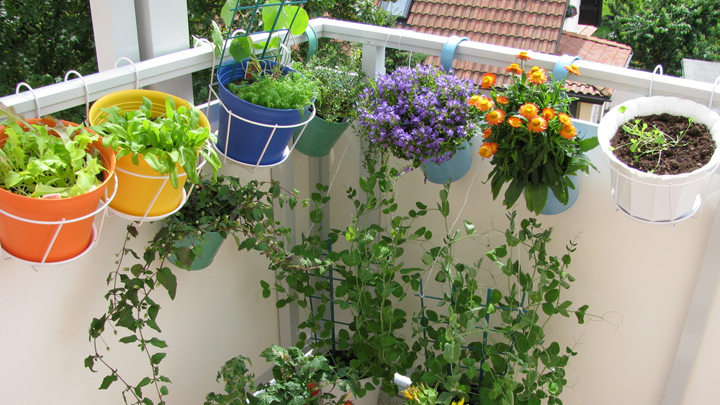 Not everyone has a garden, but so many of us have a green thumb! As our population grows and as we downsize post-retirement, chances are many of us don't have that sprawling yard we used to.
The good thing is even if your outdoor area consists of a small balcony or even just a deep window sill, you can have some green in your life. Don't let "I'd love to have a garden, but I don't have a yard" be your excuse!
Here's how to make the most of your space and grow some beautiful plants and flowers.
1. Use your space wisely
Before you get stuck in to the fun parts of gardening, you need to do a bit of planning, and concede that there will be limitations not only because of the space. You need to consider:
Ad. Article continues below.
How much space do you really have?
How much sun does the area get?
What soil will I need?
Do I have anything that could be moved to make more space for plants?
Am I allowed to do this (for renters)
Where will the water come from? Will I need to carry out water from my house?
2. Plant indoors
If you really have no inside space, never fear, if you have windows, you can grow many types of plants. Certain varieties of tomatoes can be grown very well indoors and even in the winter. You can also start a mini a herb garden by your window or by planting herbs in small containers.
Here's a couple of ideas: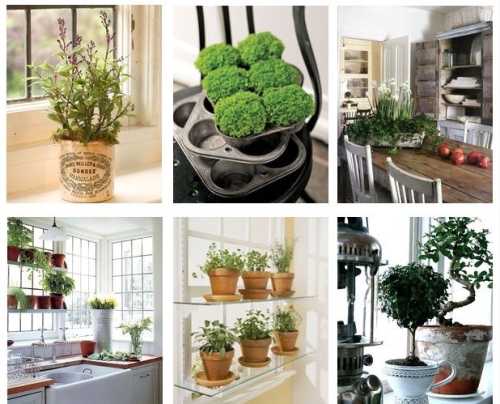 via DIY Craftsu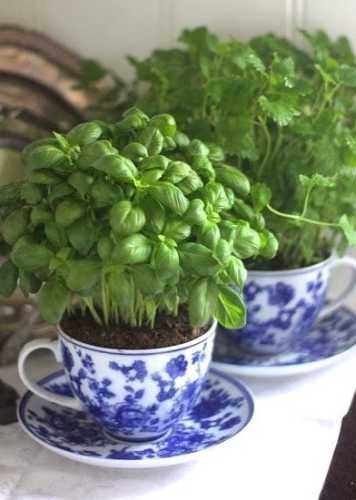 via Indulgy
3. Start a vertical garden
Don't have much horizontal room? Go up! Vertical gardens have become very popular in the gardening world, not only because they look great, but because some can self water. A pallet can be a great vertical garden, or you can buy some.
See our tips on starting a vertical garden here.
4. Use those windows and ledges
Ad. Article continues below.
Window sills and balcony railings can be great spots to put planter boxes, as they take up no space and receive maximum sunlight. Those typical window planters from years ago have evolved and now there's more and more ways to take advantage of a sunny sill. Here's a few ideas: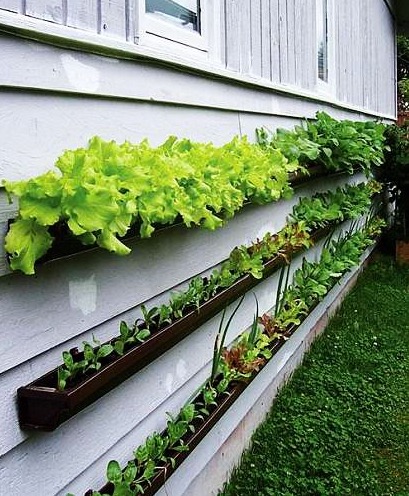 via Apartment Therapy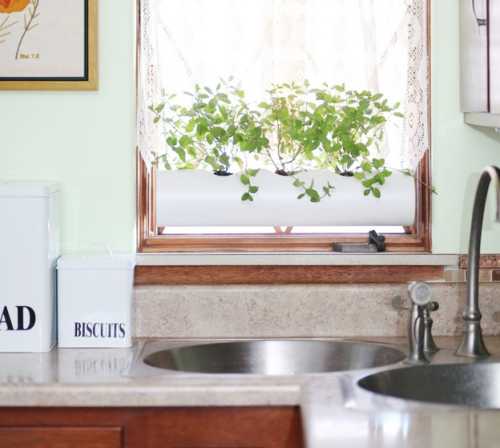 via A Beautiful Mess
Ad. Article continues below.
5. Find a community garden
If you really don't have the space, you should consider finding a local community garden. Many communities around Australia and the world have community gardens that allow you to grow whatever you like in a space that is provided for you. The best part is while you're waiting for your harvest, you can take some from the other plots around the garden. Everyone is welcome!
And remember:
Don't get overwhelmed. you can start small and grow from there. Pick a few things to plant and see how they fare before letting loose. And have fun!
Tell us, do you have a bit of a green thumb? Do you have a small area? How have you made it work?