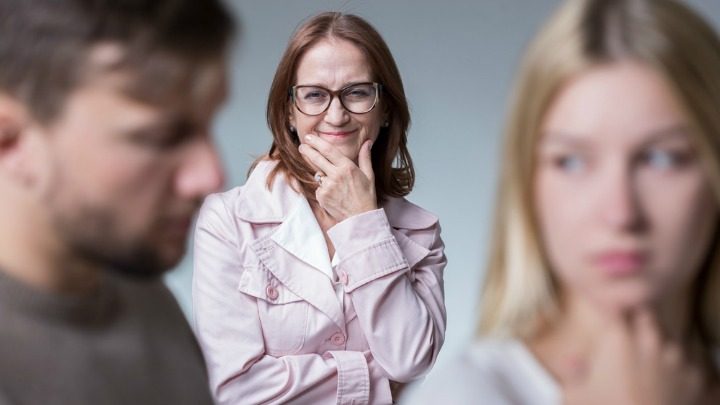 "No matter how hard I tried, I was never able to please her," said Wendy Henson, 62, about her late mother-in-law.
"It's like her wall was up even before I joined the family. I tried so many things to get on her good side but she never opened up to me even until she took her last breath," Wendy recalled their poor relationship.
Most, if not all, women around the world would identify with the feeling of their mother-in-laws – current or prospective – disapproving of their presence in their sons' lives. Some mother-in-laws are quite vocal about their disdain – intruding on the personal choices of their son's spouse, commenting on their behaviour and/or life choices, etc.
Some don't even say anything, they just choose to give the cold shoulder treatment to their daughter-in-laws, or show a blatant disregard for their opinions.
And some mother-in-laws smile and act diplomatic but according to daughter-in-laws, they feel like the smile is never genuine – and they were onto something. Dennah Scott who is a mother-in-law said,"I never liked my daughter-in-law but what can I do? She doesn't cook or do anything for my son. All I can do is smile and let him handle it."
Over the course of their lives, some women tend to find a middle-ground that works for both parties, or they develop a genuine disdain for their mother-in-laws, damaging what could have been a great relationship just on the basis of mis- or non-communication.
The main issue here is that mothers have a natural tendency to be biased towards their own children, particularly, however, in the case of their sons. This is most likely because they tend to 'baby' their sons, coddling them so much that they genuinely believe that no one will ever treat their sons as delicately as they have. They don't believe that their sons will be able to live happily without them.
Dr. Terri Apter has studied mother-in-law/daughter-in-law relationships extensively, and what instigated this study was – in fact – this same feeling in her own home. Though she could see there was an effort being made from the other side, she started feeling smothered in the relationship, and she decided to study other similar relationships to understand it better. One major recurring problem seemed to be that of mother-in-laws failing to recognise qualities and aspects of their daughter-in-laws that they value highly. This included asking the younger women to give up on their careers even if they were pro-career and working women themselves, or those that hoped the daughter-in-laws would fail at what they were doing so that their son's life would not be affected.
Another problem is that there is a constant debate of who is 'mum' in the family, and this can cause friction. The mother-in-laws believe they have the final say over everything that happens in the family – including children's upbringing, what should be fed to the family and when, and even how holidays should be planned. This is something that would work best if resolved between the two individuals, as some mothers like to put their sons in a bind by asking them to pick sides. No good ever comes off of a situation like that.
Tell us, what is your relationship like with your mother-in-law?
Comments