No more heirlooms or antiques: Our kids don't want our precious stuff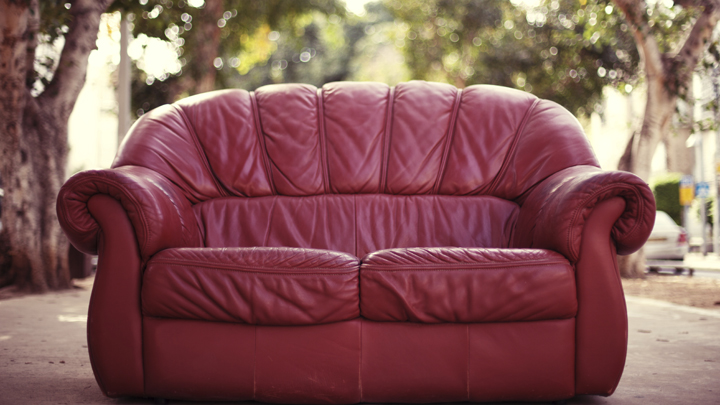 Do you remember the exciting moment when you were able to keep the family heirloom dresser in your house? Or when you were given those beautiful curtains your grandmother made? The treasures of years gone by were considered just that – treasures – but now our children and grandchildren don't want something old…they want new. New, new, new.
Just this past week I was so ecstatic to receive my friend's groovy brown couch from the 60s and my children were aghast. Why would I want something used? Well, I explained, because it was passed around her family and then they didn't want it anymore. It was comfortable, looked great and had a stylish 'retro' look, but my children wouldn't have a bar of it. They simply don't see the value in the past, now that they live in the dispensable generation.
When we were growing up, we had hand me downs. We had those wardrobes and duchesses and coffee tables that lasted for years and when we'd upsize our house or outgrow them, we'd ship it off to someone else, who would always be grateful. But now….now I fear there'll soon be a graveyard full of unloved retro gear because our children and grandchildren want something wrapped up in a box with a sticker on it.
I explored why this was and was relieved but also saddened to find that it wasn't just me who was experiencing a sense of grief for the items in my house that I now know will not live on in my children and grandchildren's houses, but instead will find a nice piece of landfill to sit on.
It's natural for over 60s to want to start downsizing and cleaning out garages and sheds, and now we're realising that the younger generation doesn't have the same fondness for doilies and shag pile rugs. And they don't even want personal items of theirs such as drawings, their old clothes or even sports trophies.
Ad. Article continues below.
According to Scott Roewer, a professional organiser, the younger generation are living a more transient life. "They are trying to find stable jobs and paying off loans. They are living their life digitally through Instagram and Facebook and YouTube, and that's how they are capturing their moments. Their whole life is on a computer; they don't need a shoebox full of greeting cards", he told Washington Post.
It seems that Gen X and Y are preferring the simpler life and wanting to spend their money on experiences rather than things to fill their houses, and don't see the necessity of having a full dining setting or 5-piece couch.
"Hardly a day goes by that we don't get calls from people who want to sell a big dining room set or bedroom suite because nobody in the family wants it. Millennials don't want brown furniture, rocking chairs or silver-plated tea sets. Millennials don't polish silver", says Stephanie Kenyon, 60, owner of an auction business. She said now under 35s can find what they want and aren't nostalgic for the past.
It can be hard to reconcile that your kids don't want your knick-knacks and furniture and don't feel anything when parts of their own childhoods are taken to the dump.
It makes me wonder whether the retro revival will in fact revive again in years to come, and our preloved items will be cared for by another family, like it was in ours.
Ad. Article continues below.
Tell us below, do you have a lot of heirlooms and things you want to pass down but can't? What's something you've had in your family for years? Will you try to pass it on?