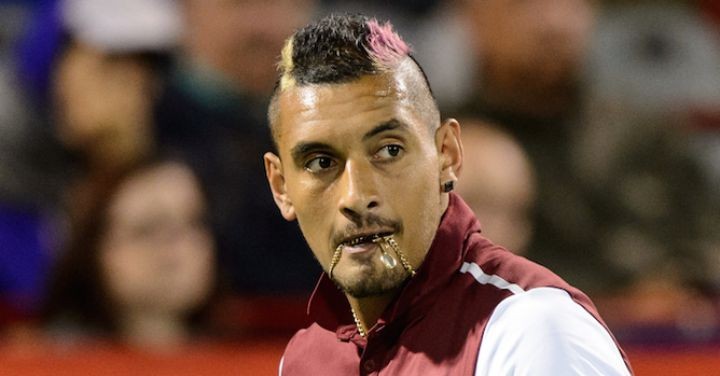 Nick Kyrgios has certainly made a name for himself by causing a media stir. Just days after getting knocked out of Wimbledon, after he chose to play computer games instead of preparing, he has returned to social media to continue his attacks on Kitty Chiller.
Kyrgios has been mocking the Chef de Mission for Australia at the 2016 Summer Olympics online since he said he would not compete at the Rio Games. Kitty was named in his original statement saying that her treatment of him was "unfair and unjust". Since this declaration, he has continued to take his grievances to social media.
In his latest tweet, a follower of Nick posted to him that Chiller 14th in modern pentathlon at the Sydney Olympics Nick fired off "Haha she came 14th I don't think that counts as competing in the olypmics [sic]". A tweet that forced Kitty to send a letter for the AOC boss Mike Tancred saying "I have had it".
Kitty told the Sydney Morning Herald "That threw me over the edge. That cut me to the quick. In retrospect, that was an emotional response with me not being happy with 14th [in Sydney] 16 years ago. I'm sure, if I psychoanalysed it, that's why it affected me." Kitty continued "It also brought back – and this really annoys me – the times when people say, 'Who's she? What's she done?' That's irrelevant. It's f—ing irrelevant to what I've done in this role. It's a perception of some people that if you're not a gold medallist or swimmer or rower or track and field runner, you're no good. Nobody knows my story."
Nick has gone on to delete the offending tweet but upon this story going to press he once again took to social media to poke at Kitty.
Haha rlly we still talking about this?? You got enough attention from this already. Stop now 😂😂 https://t.co/ypAkFw7NJP

— Nicholas Kyrgios (@NickKyrgios) July 15, 2016
When is it going to be "enoughs enough" for Kyrgios? Should he be punished for what is essentially cyber bullying Kitty?
Comments