New James Bond-style BMW complete with movie theatre will blow you away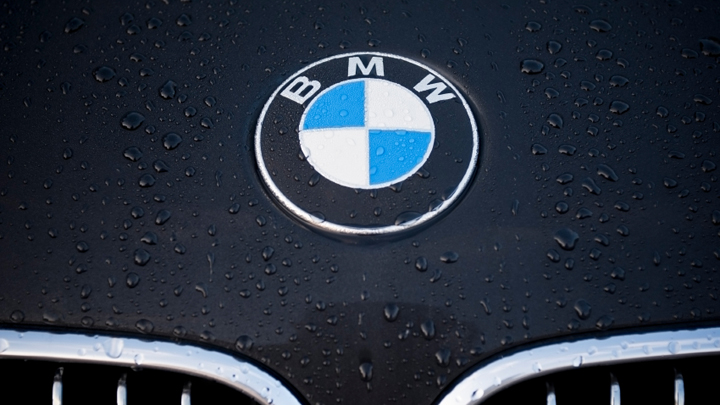 If you're wanting to get a bit voyeuristic today, why not step inside this Bond, James Bond, style BMW? Forget everything you thought you knew about the luxury, high-end cars – this trumps them all.
If you have a cool $81,000, then you could splash out of this top-of-the-range car, but for the rest of us, we'll just sit and stare, thanks! The state of the art vehicle comes complete with a cinema in the back seat, seats that give you a massage plus gesture controls that eliminate those pesky buttons.
Remember how James Bond controlled his BMW in Tomorrow Never Dies? That could be you – the new 7 Series model allows drivers to park it with just a remote control.
An 'adaptive mode' matches driving style to the route driven, so the ride with be smoother than usual on a rough country road.
According to The Daily Mail, the 7 Series is the first production car to allow owners to manoeuvre in or out of forward-parking spaces or garages without anyone at the wheel.
Ad. Article continues below.
Forget driving the car, take the back seat when you can lounge around in massaging chairs and surround sound cinema.
Who would have thought your car could give you a massage? The Vitality Programme massage is as good as active physical exercise, says BMW. Once that's finished, you can lie back completely horizontally and have a nap.
The rear seats have a removable 7-inch tablet that lets passengers control functions within the car.
Adrian van Hooydonk, Senior Vice President BMW Group Design said, "In BMW's eyes, modern luxury is rooted in the most advanced technologies and extremely fine attention to detail.
"This generation of the BMW 7 Series is the most luxurious, most comfortable and – all round – the best car we have ever built in this class".
Ad. Article continues below.
You've always had to keep your hands on the wheel but now that could be a thing of the past – the gesture control allows you to turn the volume up and down by waving, and even enables acceptance or rejection of phone calls.
Take a look at this snazzy new car and tell us, is luxury important to you? Would you buy a fancy car just for these extras?