Iconic Aussie band The Angels' devilish antics revealed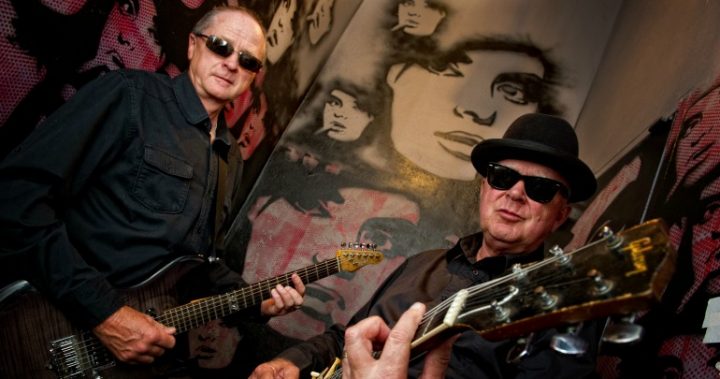 Am I ever going to see your face again? 'No way' is the normal response from the crowds to this iconic Angels song, but the answer this time is yes.
The Angels are not only going to be seen, but heard and read, thanks to a triple treat for fans.
Starts at 60 spoke to founding band member John Brewster about The Angels' new book, new album and upcoming tours.
John Brewster discovered his preference in music even before he was a teenager from listening to the radio.
"For me it was always rock and roll," John Brewster said. "The first record I ever bought was Bird Dog by The Everly Brothers. I thought that was sensational."
Ad. Article continues below.
It was a big change after growing up in a classical music family, with a father who played a lead in a symphony orchestra. Although Brewster never met his grandfather, as he died just before he was born, he knew he too was an amazing concert pianist and composer. Even his brother Rick played classical at first, before joining The Angels too.
"I grew up in this amazing music environment. My parents would have parties. Most of the people were visiting dignitary classical musicians. I was always in to rock and roll so in a way I was the black sheep of our family," Brewster remembered.
He admitted his choice of music didn't always go down well, but said both parents were a great support, despite their musical differences.
"Mum was a crazy fan, it didn't matter what we did, she loved it. Dad didn't show a lot of interest in us going down that rock and roll path. We were never offended by that, he just wasn't into rock and roll. Not long before he died, age 65, he called me one day and said 'you know what, I've actually been listening to your music'," Brewster revealed, of a conversation he said blew him away
"I said 'What?', he said 'I get it, It's really good stuff'." 
Ad. Article continues below.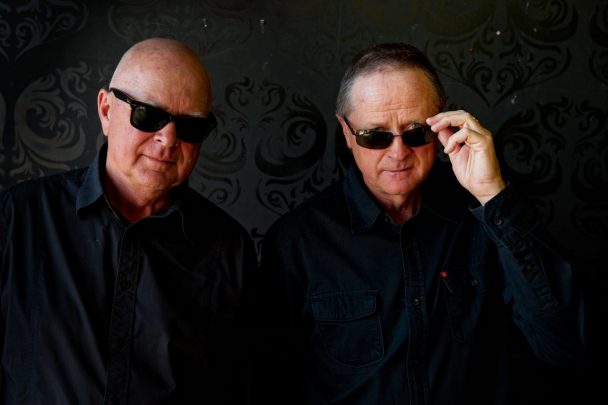 Brewster now plays regularly with his own three sons, with oldest son Sam now a part of The Angels, and all three, alongside John and Rick, in the Brewster Brothers.
"I'm on stage there, playing my acoustic guitar, singing the songs and going 'How lucky am I? It's an amazing experience for me," Brewster said.
Ad. Article continues below.
Brewster described The Angels' journey as an incredible one, but not one that always ran smoothly. They first formed as the Moonshine Jug and String Band, and not all their fans appreciated a move to rock n roll. 
"The early years were incredibly tough until the band took off, and when it took off it took off big time. That was very exciting. Moonshine fans were a bit horrified that we changed but a lot of them came along too. We stuck to our guns and had to make that change."
Money was tight for a while, and there was internal conflict too, but not to the degree most people think. 
"The worst conflict was actually between my brother Rick and me; we could be dreadful," Brewster admitted. "Angus and Malcolm were the same in ACDC.  Fights over what words would make up the chorus would turn personal, that goes right back to childhood.
"I don't think you can have a band without conflict. Sometimes it negative, sometimes its positive. We mixed up a rock'n'roll lifestyle with just sheer good fun. We used to stop at parks and throw Frisbees at each other. Doc would be around the corner somewhere reading a book. Somehow the Frisbee would always find him and band him on the head, and he'd get really angry."
Ad. Article continues below.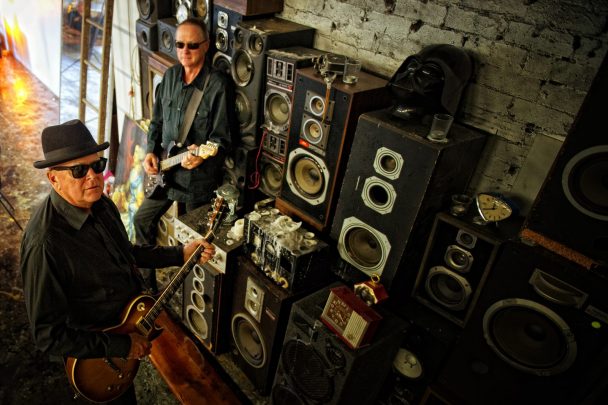 Brewster even left for the band for a time, to take up with The Party Boys.
"It was probably a time when Rick and I actually needed a break from each other; a brother thing."
Ad. Article continues below.
The band has also faced some tragedy over the years too, with the death of former frontman Doc Neeson, and also sometime-bass player Chris Bailey, who was still with the band at the time.
"No-one wants to see someone become ill. To see Doc Neeson lose his life to a brain tumour and Chris Bailey lose his life to cancer is dreadful," Brewster said.
Brewster's had his own health issues with a quintuple bypass nearly nine years ago. 
"I'd like to think I look after myself properly. I probably do better than I did then."
He said constant touring actually helped.
Ad. Article continues below.
"I think it's extremely good for us as we get older, we've got to keep moving."
The touring is about to amp up with a new double album out today, plus the launch of a tell-all biography, penned by industry alumnae Bob Yates, complete with a book tour. The book really does reveal all, starting back with the early Moonshine days, touring the Chuck Berry and AC/DC, from the tough times to the big times.
With that news also comes dates of the 'Brothers, Angels & Demons' live concert tour, showcasing audience favourites and some rarities.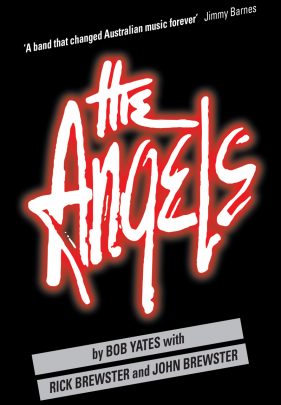 "This show will encompass some aspects that aren't always a part of the show, like Rick playing some keyboards, some acoustic performances and the odd special guest. These shows will knock the fans out," Brewster told Starts at 60.
Special guests include Diesel, Rose Tattoo, MI-SEX, Hitmen DTK, as well as the Dave Wilson Band.
It's all brought back great memories of the early days for Brewster.
"It was shoestring stuff. Whatever spare money we had we'd put into buying instruments and stuff. We couldn't really afford roadies. I used to light the band. I had this foot switch box on stage with me. When I wanted to change the lights I hit this button with my foot."
"I don't light the band with my foot anymore", Brewster laughed, adding that he couldn't wait to hit the road again. 
'We are very excited about this. It's high time we told the story."
What's your favourite song by The Angels?