Negative growth for retirees could start today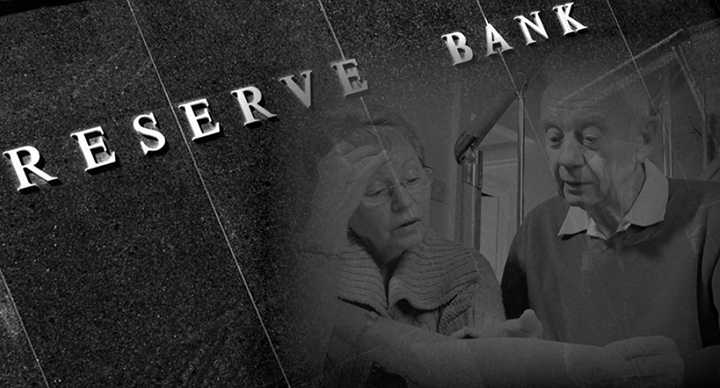 Interest rates are set to go lower today if you believe what the financial markets and savings rates are telling us – and over 60s are the ones who are going to get most hurt. A simple 0.25 per cent rate cut will bring retirees ability to earn on their cash into line with the Average CPI growth level for the December quarter of 2.0 per cent, meaning people are pretty much going backwards.
In fact, the pain has already been felt in the last couple of months, with the average rates on savings accounts falling by over 65 basis points, conflicting with an interest rate cut of just 25 basis points this year. It appears the banks want to get themselves in position for a longer period of low rates than we might be prepared for as a nation.
Westpac and National Australia Bank are the most recent major banks to cut interest rates on savings accounts, dropping another 20 basis points in March according to the Financial Review yesterday. These cuts were in addition to the official rate cut that was passed on immediately by all of the four major lenders.
It has many retirees asking whether it is fair that rates are cut outside of the RBA cycle at the whim of the institutions, when we rely so much on the income that can be generated.
25 per cent of the population is over 60 in Australia, and 77 per cent of people over the pension qualification age of 65 receive the pension. Many of these, and all of the other 27 per cent are living off their own savings which has been invested in cash and other higher growth investments. Anyone now relying on cash-based investments could be barely covering inflation with their earnings if a rate cut is seen this afternoon. A 0.25 per cent rate cut will bring rates to 2.0 per cent, below the cost of funds to bring money to Australia.
Ad. Article continues below.
It seems the savers in our economy will suffer at a time when they most want access to their money.
The Sydney Morning Herald reports that RateCity figures show that over the last year, NAB has cut its bonus saver rates by 88 basis points to 3.05 per cent; Westpac by 86 basis points to 2.95 per cent; Commonwealth Bank by 71 basis points to 3.2 per cent and ANZ Bank by 65 basis points to 3.16 per cent.
How have the cuts in savings rates and the rate cut that is likely to occur today affecting you?