Need a pet friendly holiday? Here's how!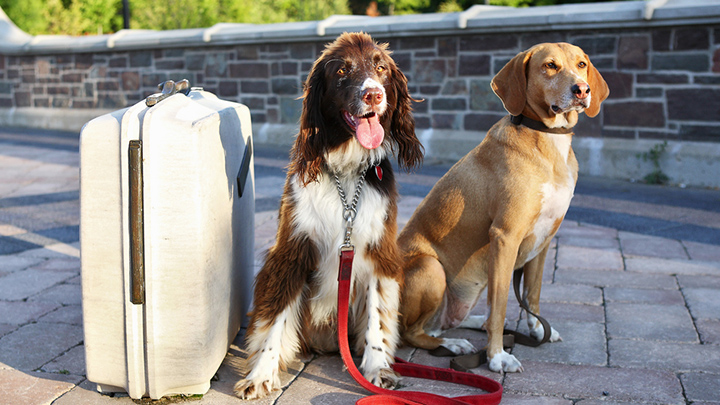 There's nothing as exciting as heading off on a holiday. Putting the bags and suitcases in the car boot, shutting the front door and starting the ignition before heading to the beach, bush or airport. But, there's one thing that dampens your happiness…
The look on your furry friend's face as you drive off from the kennel or pet-sitters house. Those big eyes starting at you sadly and that ever so still tail.
At Starts at Sixty, we love our pets. We all have beautiful dogs; Sully, Chips and Rugby and there's even a cat called Bosley. We hate leaving our beautiful animals when we go away and we imagine you do to.
So, to help us avoid this problem of separation anxiety, we've put together a list of the best ways to find pet friendly accommodation wherever you go!
Holidaying with Dogs is a website that has listings of all dog friendly places through Australia. They even have a book available for just $24.95 with even more listings. On the website, you will also find a whole range of great information on holidaying with pets, from taking your pets on a plane to keeping your pet healthy while you're away, it is a fantastic resource.
Ad. Article continues below.
Bring Fido is a similar concept to Holidaying with Dogs, only it is international. It covers locations all over the world and they even have a hotline if you'd like to speak to a pet friendly travel expert. Included on this site are pet friendly event listings, pet friendly restaurants and pet friendly parks and attractions for each major city.
The RACV (Royal Automobile Club of Victoria) also has a pet friendly accommodation and destination listing on their website. It's easy to navigate and they have a great range of Australian pet friendly locations.
Popular travel website, Take a Break, also has an option to search only for pet friendly locations. This makes it easy to find the right kind of accommodation.
Many regional tourism websites also have their own pet friendly accommodation listings. A few include:
Ad. Article continues below.
So, with all of these great resources, you shouldn't ever have a sad holiday departure again!
Have you taken your pet with you on a holiday before? Where did you go? Did you enjoy the trip?