Natural and simple air freshener recipe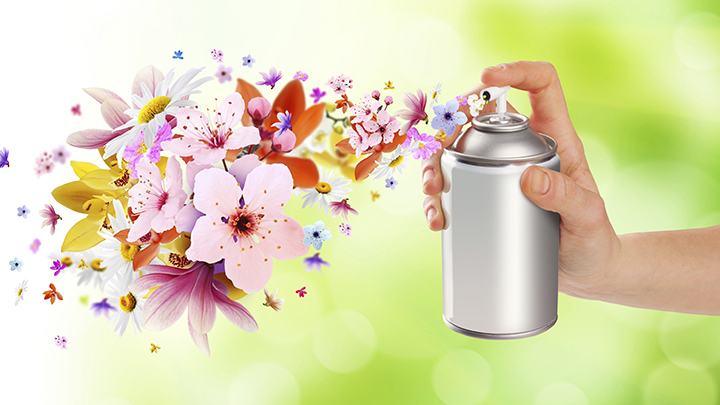 Typical air fresheners are full of chemicals like benzaldehyde that are harmful to us and our little grandchildren. If you are worried about using chemically-based air freshener products then perhaps a DIY recipe is just what you need.
We have a recipe to make an organic version that ditches the toxic products. Plus, it is considerably cheaper than buying commercial brands.
Did we mention it is very easy to make? 
Ingredients:
1 tablespoon of bi-carb soda
1 tablespoon of cheap vodka
5-6 drops of your favourite essential oil (lavender, tea tree, etc.)
Spray bottle
Ad. Article continues below.
Method:
In a small bowl mix the bi-carb soda, vodka and essential oil
Pour the mixture into the spray bottle and then fill the rest of the bottle with water
Shake the bottle for 30 seconds to ensure to baking soda dissolves in the water
Use the freshener in any room: on couches, carpets, shoe or wherever is needed!
Will you try this tip? Do you have any other DIY air freshener methods to share?