Myer's $600 million plan to get you back in the door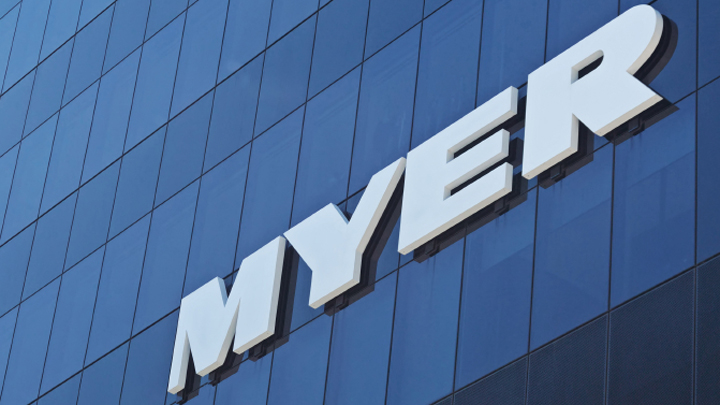 It's not been the easiest few months for Myer – they've had a huge drop in sales, as have David Jones, and they're fighting to stay alive at a time when department stores are all but dead.
But now, instead of bowing out, Myer have revealed their five-year strategy to turn their luck around and get us back in the door.
According to Fairfax, Myer will target fashion-conscious women, improve its change rooms and transform its online store – worth an estimated $600 million.
Believe it or not, Myer has been struggling for the last 20 years, as year on year sales have continued to slump. It'll be interesting now to see how David Jones corners the market and attempts to play tug-o-war with their biggest rival again.
Will all this money being thrown at the new strategy to get our dollar, will Myer be focusing on customer experience? Every time we've talked about department stores in the past, starts at 60 readers have commented on lack of staff and experience.
Ad. Article continues below.
Womenswear has been identified as a weakness and deputy chief executive Daniel Bracken said it was the biggest opportunity for growth. Would you agree?
"We are positioning ourselves around the customer research we've done … and we believe the TopShop investment and rollout couldn't be closer to the sweet spot.
"It wasn't about us going out and saying 'we need one of the big five fast-fashion brands', it was about what's the right brand for our customer-lead strategy".
Last month, the chain got rid of 100 brands to make way for higher end, in demand stock. It's clear Myer wants to focus on its existing "high value" customers.
Its Myer One cards have found a prototype, the ideal customer, called Eva – who is happy, busy and loves shopping. Do you think this is the right customer to be focusing on?
Ad. Article continues below.
Mr Bracken made sure to mention "Eva" could be any age or gender – anyone who had a genuine interest in fashion and brands.
Myer will also build better visual merchandise and dwelling spaces like beauty bars, restaurants and pop-food stalls, while underperforming stores could be closed.
We want to know today: will you go back to Myer? Are you a loyal customer? Or is it too little, too late?