Myer reveals massive profit loss – so what will it take for you to shop there?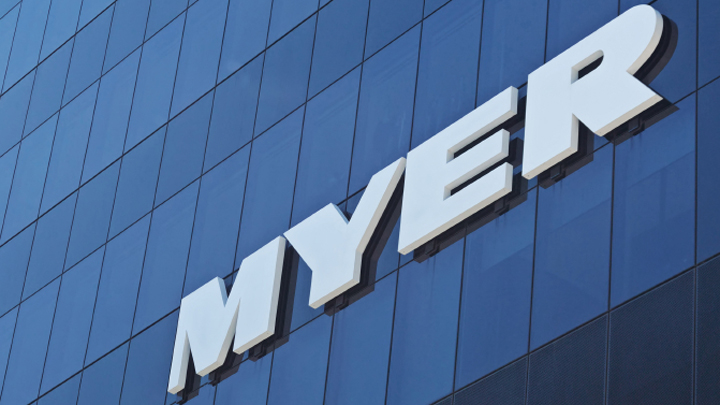 Department stores are dying, it's a fact. But truly, why are we not shopping there? This is a question many industry people are asking today as Myer posted a 23 per cent profit loss.
Ad. Article continues below.
Just weeks after former CEO Bernie Brookes resigned and was replaced with Richard Umbers, today's news couldn't be worse. The shares are falling as well today and the sales growth is all but gone. So what is it that is stopping shoppers from walking through those black and white doors?
According to SMH, Myer's profit for the half-year, ending January 24 was $62.15 million, down 23.1 per cent. The department stores announcement explained the drop, saying recent sales have been ahead of last year but below expectations and the company now anticipates operating gross profit margin pressure to continue during the second half.
Mr Umbers said, "What has happened since, of course, with the benefit of having the February results in and seeing the downward market pressure we experienced in February, we conducted a full management review, we then looked at the projections for the full year and it became apparent that we did have to make an amendment".
He also said that there was a strategic plan in place to get shoppers back in store, with a four-pronged plan to boost growth by focusing on customers, look at brands, invest online and improve productivity in store and in its supply chain. But will that be enough? David Jones announced in February that it was focusing more on older shoppers, i.e. those who have known and loved the department store concept since they were young, so should Myer do this too? Ian Moir, CEO of Woolworths Holdings, the new owner of DJs, said older Australians are "a big market and it's profitable and nobody else seems to want to do it…It's deemed a bit unsexy and it's crazy – [but] you can make good money in this".
It makes you wonder why other shops aren't drawing their attention to older shoppers – only around 50 per cent of our readers have said they shop online, so there's plenty who are going into stores still.
Would you agree? Or do you think Myer will continue to market to the wrong shopper? Why or why don't you shop at Myer?